We always really appreciate your support for Canopus products.
However, we found that some of the nylon inner sleeve for our flat base snare stand has a problem holding the upper part.
Relevant product was shipped between October 2014 and March 2015. If you have a flat base snare stand with a defective nylon inner sleeve, could you please contact us?
We would like to replace the nylon inner sleeve at free of charge and the postage will be paid by us.
We really apologize for the inconvenience this has caused and we thank you in advance for your cooperation.
[one_half last="no"]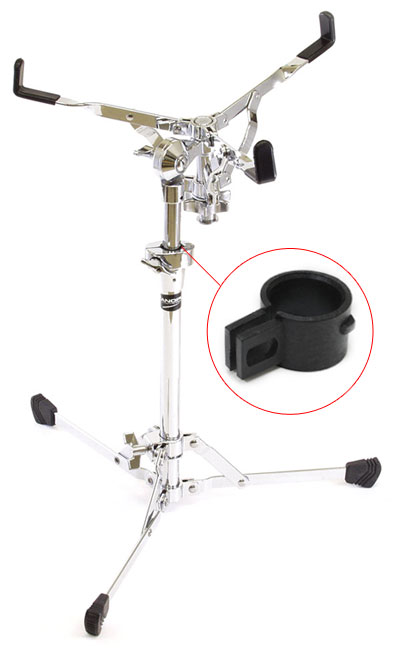 [/column]
Relevant Product
CSS-2F that was shipped in between October 2014 and March 2015
Details
Because of the defective finish on the nylon inner sleeve, we found that some flat base snare stands can not hold the upper parts.
Cause
In the process of smoothing the surface of nylon inner sleeve, the nylon became too thin to hold the upper pipe because of over sanding.
Handling
Replacing with a new nylon inner sleeve at free of charge.
Replacement
Postage will be paid by Canopus. We will ship it after we get contacted. Please refer to this video of how to replace the nylon inner sleeve here (VIDEO)
Contact
Canopus Co.,Ltd
Phone : 81-3-3247-0330 (M-F from 10am to 7pm)
Email :