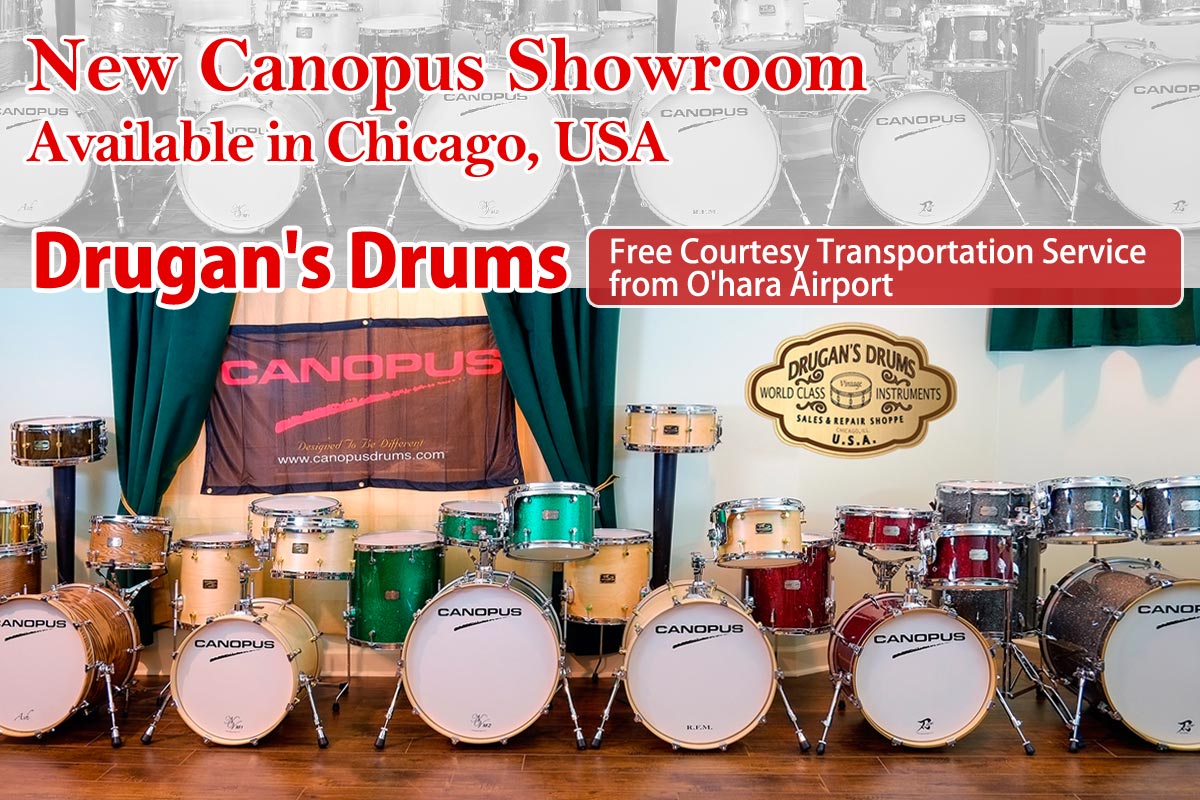 Anyone living in the area or transferring at the O'hera airport but has time to spend before catching the next plane?
We have a New Canopus Authorized Show Room in Chicago now.
Free courtesy transportation service is available between the O'hare airport and the showroom.
This is a GREAT opportunity for those of you who have never tested out our products.
Please see their website for more details!
Drugan's Drums
847-636-4490