Additional information
Description
Tuning has never been so easy!
No more Loose Tension Rods!No more Sonic Overtones!More Overall Tone from my Drum
"BOLT TIGHT" is an original product developed to not only prevent bolts from loosening but also cuts that undesirable metallic sound and brings the "deep and fat" sound out of your drums. We recommend mounting "BOLT TIGHT" on your snare drums as well as tom toms and bass drums.
---
Bolt Tight
The effectiveness of Bolt Tight has been approved and adopted by the following drum manufacturers as the standard specifications.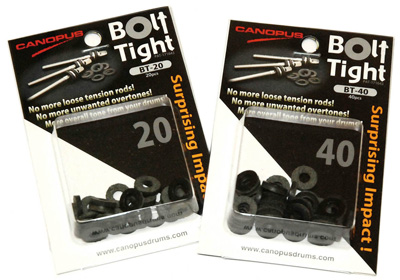 BT-40

available in packs of 40 pcs

BT-20

available in packs of 20 pcs
---
BTB (TUNING BOLT WITH PRE MOUNTED BOLT TIGHT)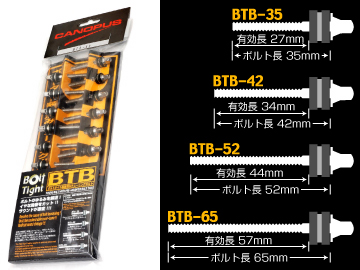 Resolve the cause of bolt loosening ! Oust the undesirable over-tone !! Radical sound change !!! The "Bolt Tight" leather washer i s specially processedfrom premium cow hide. It is highly acclaimed and the long-time choice of artistsworldwide and by drum manufacturers here and abroad. "BTB" saves time fitting Bolt Tight on the bolt and can beeasily installed on the drum by anyone.
BTB (TUNING BOLT WITH MOUNTED BOLT TIGHT)
No.
Active length (mm)
Bolt length (mm)
Remarks
BTB-35
27
35
20 pcs
BTB-42
34
42
BTB-52
44
52
BTB-65
57
65
* Adaptation table is based on the lineup of various manufacturers as of July 2007.For the bolts of other than those listed on the adaptation table, check manufacturer, size, year and inspect the length of the bolts at the time of purchase.
* For drum sets, check the length of the bolts on your drums before you purchase or try our sister products of BT-40 or BT-20.
* BTB can not be installed on DW True-Pitch or SONOR Pitch.
* Refer to the adaptive chart for BTB on the back side at the time of purchase.
Brand
Lug Type
Depth
BTB
CANOPUS
Single Lug
6.5″
BTB-52
5.5″
5″
BTB-42
4″
BTB-35
Pearl
Single Lug(CL Type)
6.5″
BTB-52
5.5″
5″
BTB-42
4″
BTB-35
3″
Single Lug(CL Type)
6.5″
BTB-42
Single Lug(Tube Type)
6.5″
BTB-52
5.5″
5″
BTB-42
4″
BTB-35
Single Lug(Reference)
6.5″
BTB-42
5.5″
TAMA
Single Lug
6.5″
BTB-52
5.5″
5″
BTB-42
4″
BTB-35
Separate Lug
6.5″
BTB-42
5.5″
5″
4″
YAMAHA
Single Lug
6.5″
BTB-65
5.5″
5″
BTB-52
4″
BTB-42
Separate Lug
6.5″
BTB-35
5.5″
5″
4″
Gretsch
Single Lug
6.5″
BTB-65
5.5″
BTB-52
5″
BTB-42
4″
BTB-35
Separate Lug
6.5″
BTB-42
LUDWIG
Single Lug
6.5″
BTB-65
5.5″
BTB-52
5″
BTB-42
4″
BTB-35
Separate Lug
6.5″
BTB-42
Slingerland
Single Lug
6.5″
BTB-65
5.5″
BTB-52
5″
BTB-42
4″
BTB-35
Separate Lug
6.5″
BTB-42
DW * BTB can not be installed on DW True-Pitch or SONOR Pitch.
Single Lug
6.5″
BTB-65
5.5″
BTB-52
5″
BTB-42
4″
BTB-35
Separate Lug
6.5″
BTB-42
---
Red Bolt Tight(Limited Quantity)
Discontinued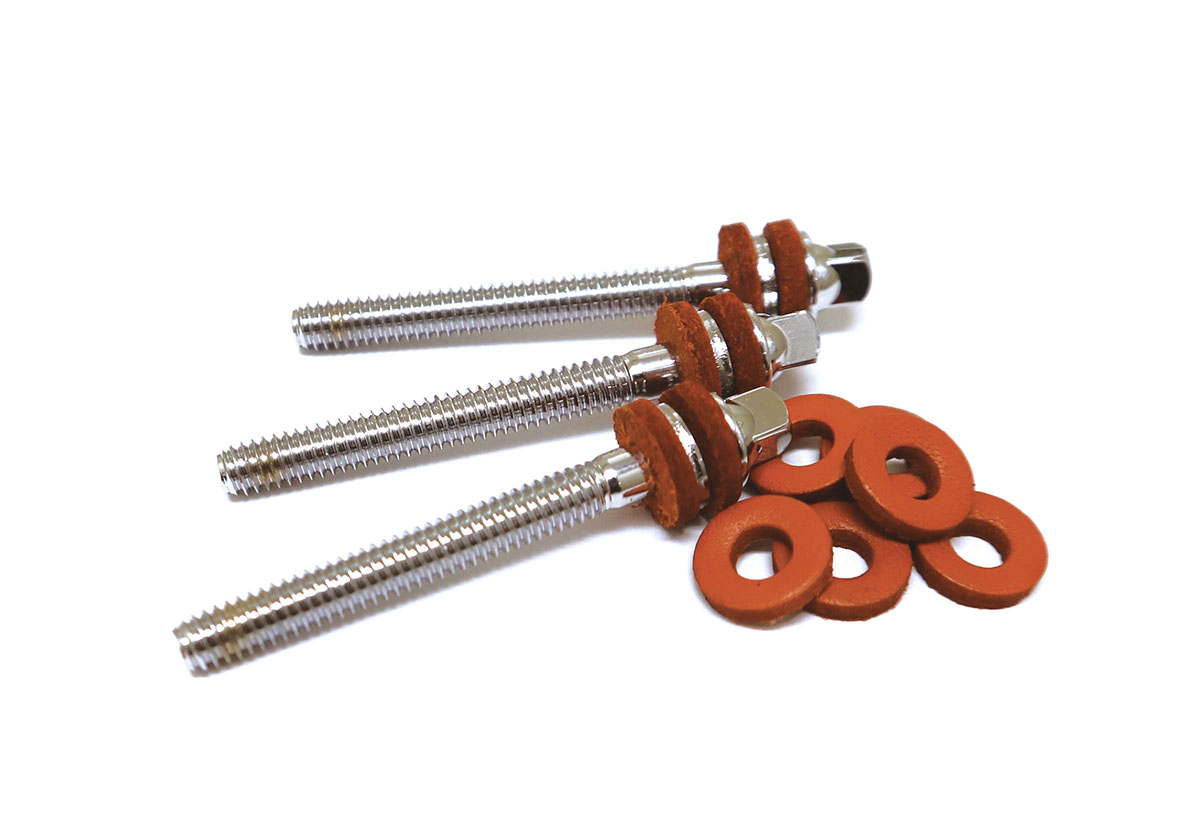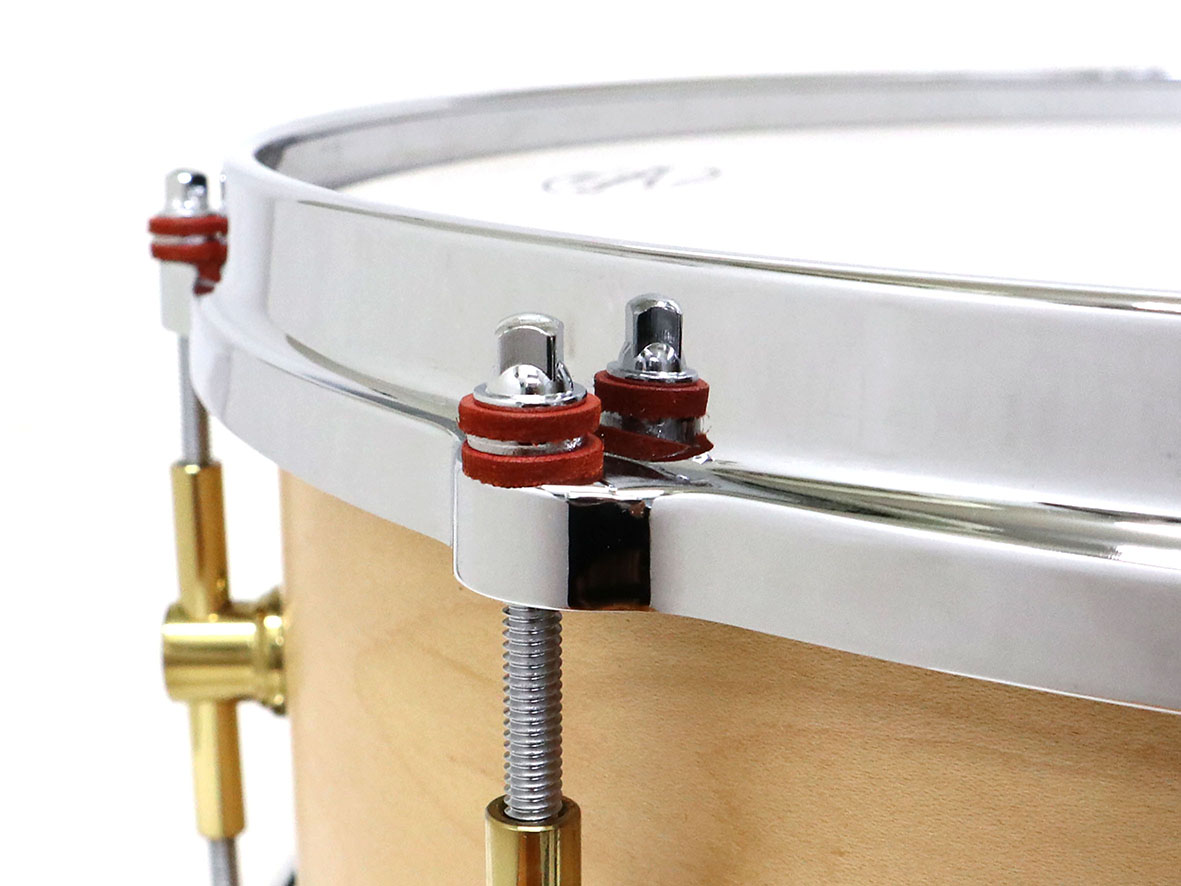 ---
Photos from Instagram