Pursuing the innermost depths of Sound
Reproduction of "that sound", everyone aspired back in 60's and 70's
The challenge which we are pursuing is the reproduction of "that sound" – the idealised metal snare drum sound that everyone, regardless of whether professional or amateur, aspired to – starting back in the 60's and 70's.
This sound, is something magical – somehow beyond just a simple musical instrument.
It is still universally loved and revered as a marvellous sound that can blend into any musical genre or situation smoothly – live performance, recording, rock, jazz, blues, pop and more.
Revealing and recreating the truth of "that aluminum alloy"
Even though it is an aluminum alloy, the innermost details of the manufacture and production of these drums have long been shrouded in mystery and rumours.
Various manufacturers and drummers have tried to reproduce the sound – but, thus far, none have truly succeeded.
Canopus has begun a project that attempts, by peeling the layers of mystery from that drum one by one, to reveal and recreate the truth of "that sound".
ROF PROJECT #4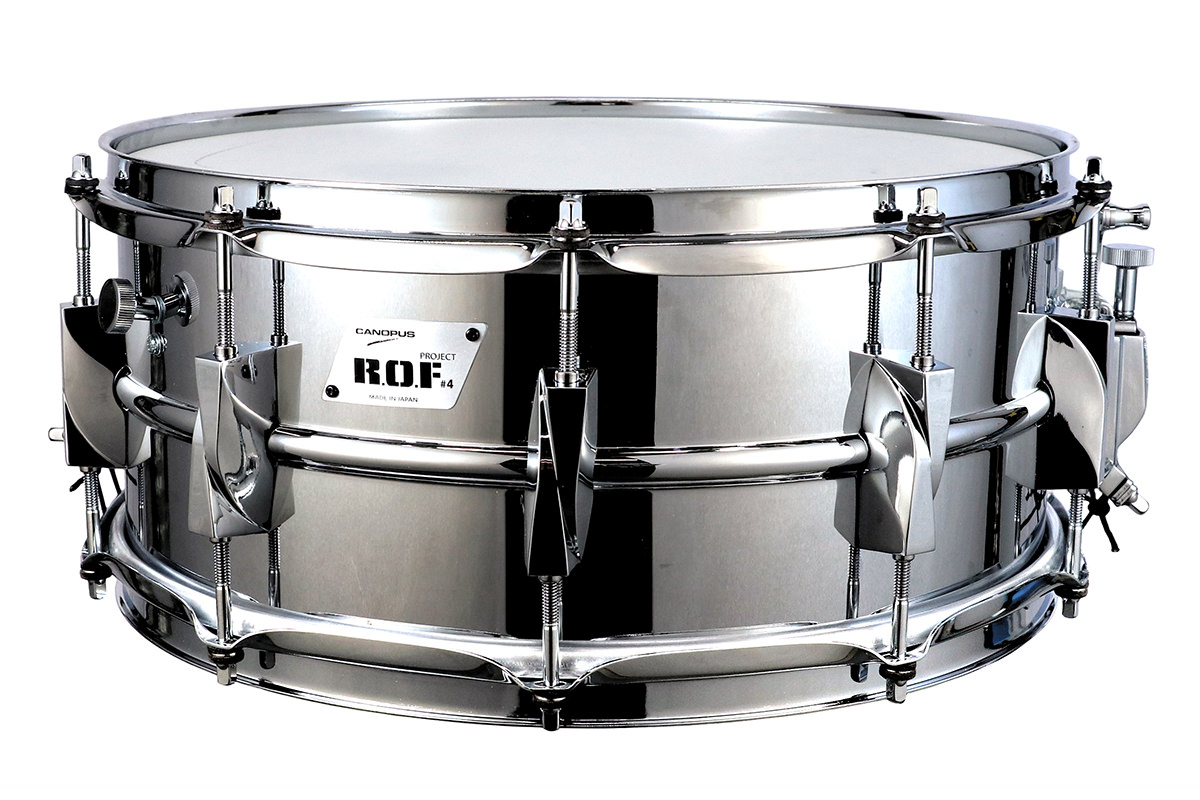 6″ Depth – Your Choice – Your Sound
The ROF project was started as an opportunity to ask the drummer directly to decide whether or not to faithfully reproduce the sound of the past, or to add a more current feeling to that sound. From the results of previous projects, we found that "that sound" – somewhat muffled and round, is an important element even in contemporary music that requires speed and impact.
In order to maintain this sound quality, we came to the conclusion that the shape should maintain the structure of the past years. We examined the material, heat, lapel size, etc, and built each ROF individually considering all these factors.
However, depth considerations have not yet been concluded.
We asked – "why is the standard depth of a snare drum 5″ or 6.5″?" and "Why is there 7" for Radio King?" There is no real evidence that clearly shows why these sizes were adopted in drum making. From this point of view, we came to the conclusion that this ROF should achieve speed and impact from its depth rather than its shape.
The result was the 6″ x 14″ ROF size option from Canopus.
ROF-1460 V4
SIZE

14″x6″

SHELL

Aluminum Alloy 1mm w/Chrome Plate

RAPEL

18mm

HOOP

Steel 1.6mm / 10Hole

SNARE WIRE

Vintage Snare Wire [CPSL-14NP]

INNER MUFFLER

CIM-10

Limited Quantities
ROF PROJECT #3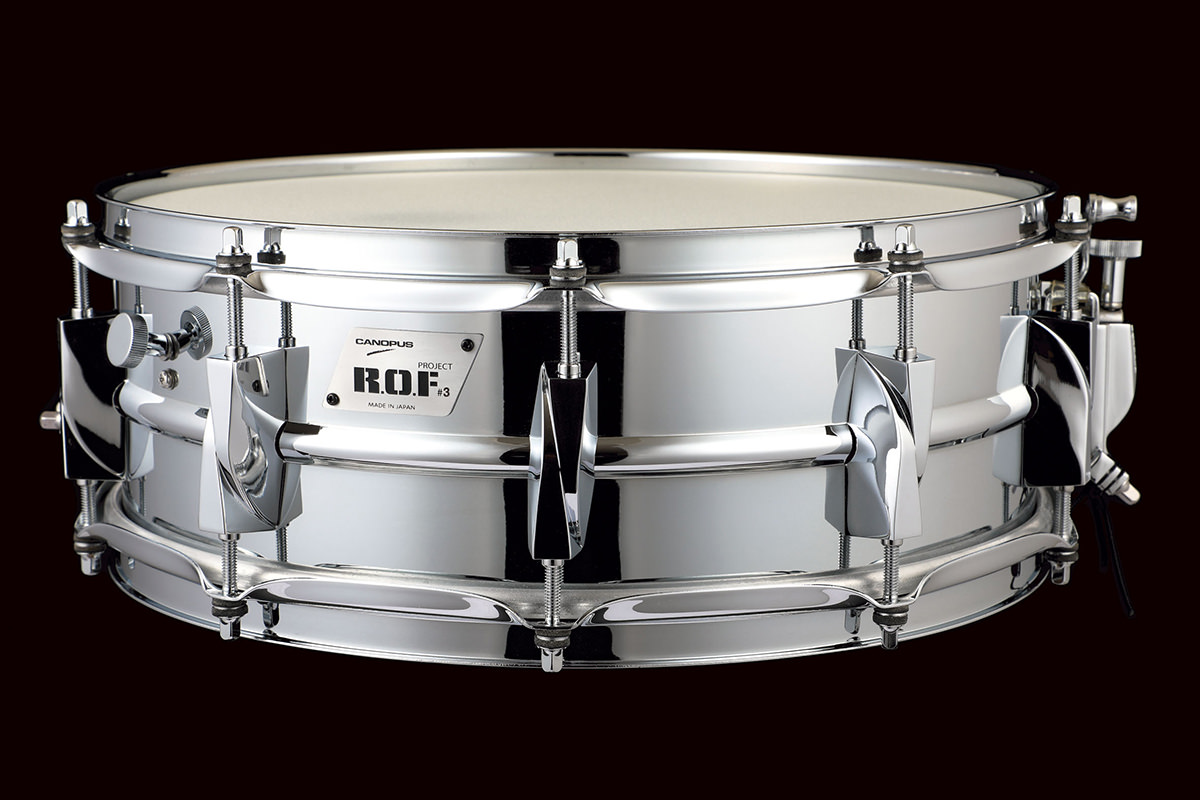 Focusing on flanged bearing edge size
In our ROF Project #3 we were concerned with the size of the rolled bearing edges on our metal shell.
The flanged bearing edge is the rolled part of a metal shell forming the edge upon which the heads are seated – and there are various size of edges among vintage drums depending on their age.
These edges are an important factor in drum construction – having a big influence on tone, resonance and projection.
A deeper 18mm flanged edge, provides a smooth sound with attractive mid-low frequency response. In addition, tuning is accurate and easily adjusted at any tension.
This drum is a continuation of R.O.F #1 and #2 – even though the outward appearance is the same – you will experience an amazingly different sound!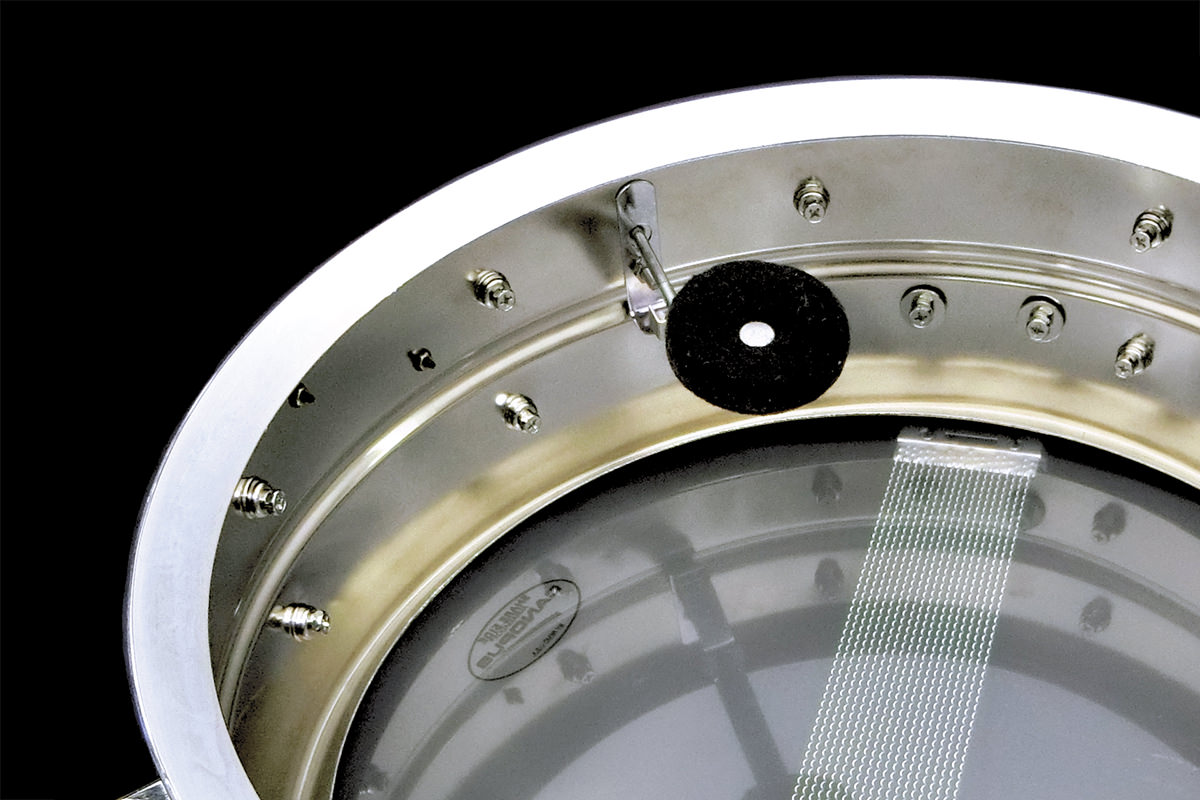 ROF-1450V3
SIZE

14″x5″

SHELL

Aluminum Alloy 1mm w/Chrome Plate

RAPEL

18mm

HOOP

Steel 1.6mm / 10Hole

SNARE WIRE

Vintage Snare Wire
[CPSL-14NP]

INNER MUFFLER

CIM-10

Limited Quantities
ROF PROJECT #2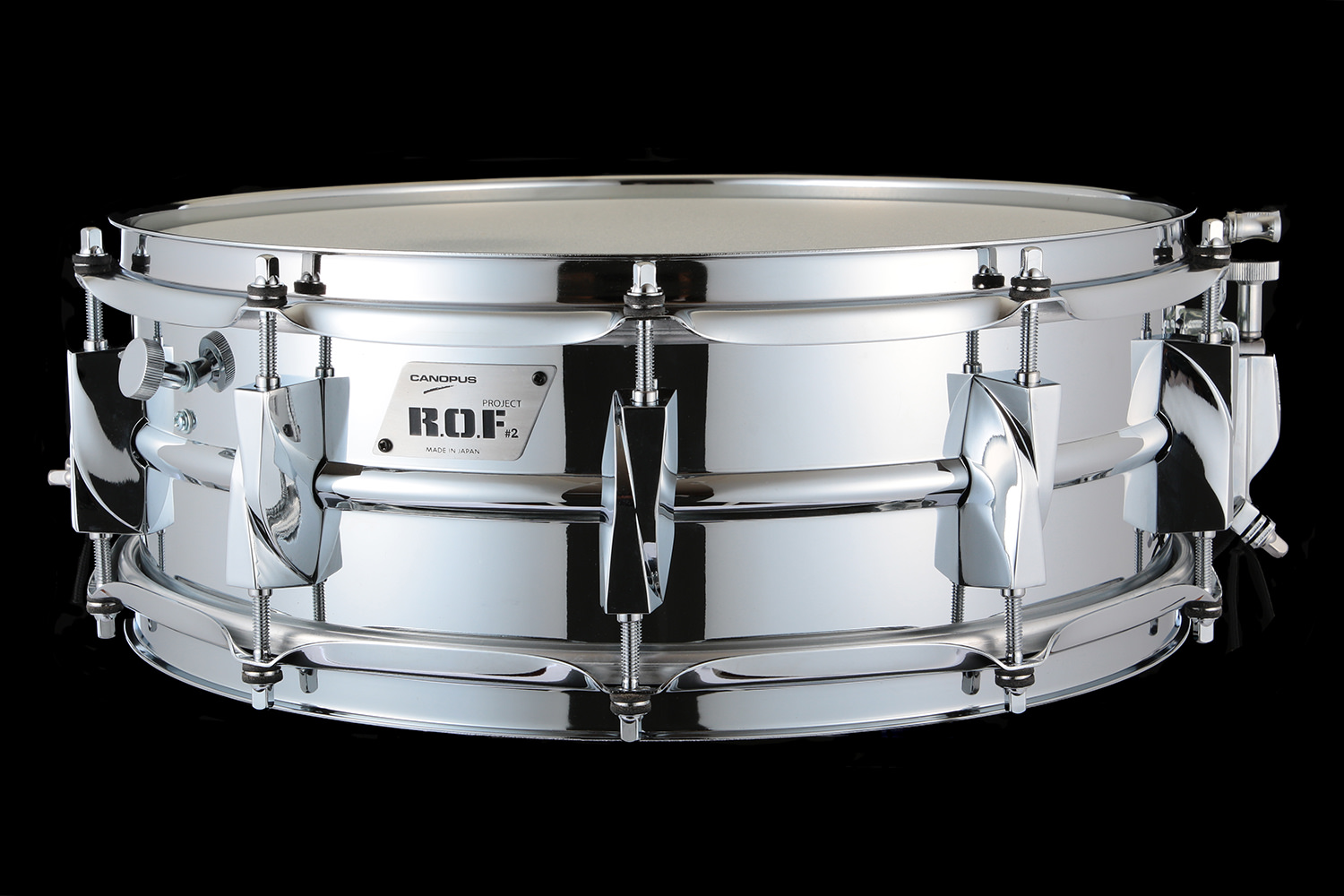 ROF-1450V2
SIZE

14″x5″

SHELL

Aluminum Alloy 1mm w/Chrome Plate

HOOP

Steel 1.6mm / 10Hole

SNARE WIRE

Vintage Snare Wire
[CPSL-14NP]

INNER MUFFLER

CIM-10

Limited Quantities
ROF PROJECT #1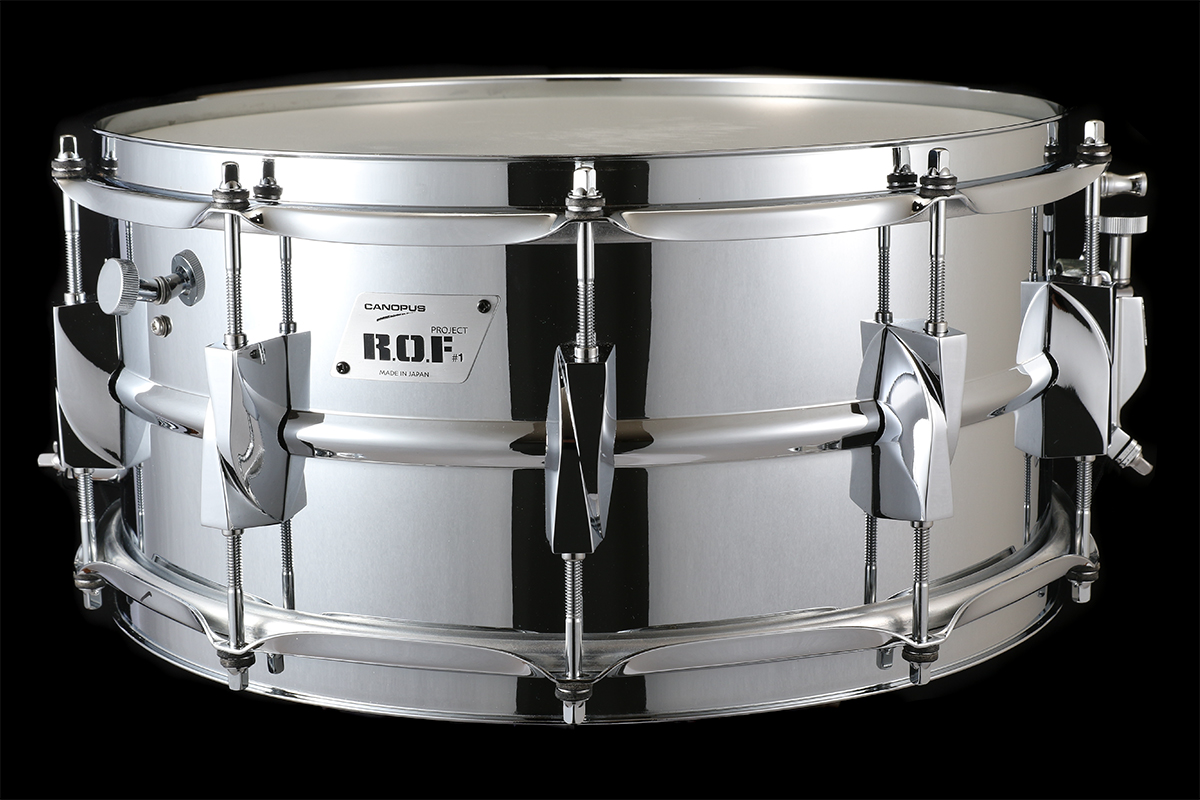 ROF-1465V1
SIZE

14″x6.5″

SHELL

Aluminum Alloy 1mm w/Chrome Plate

HOOP

Steel 1.6mm / 10Hole

SNARE WIRE

Vintage Snare Wire
[CPSL-14NP]

INNER MUFFLER

CIM-10

Limited Quantities