Description
Mind-blowing colors, Defined Attack and Rich Tone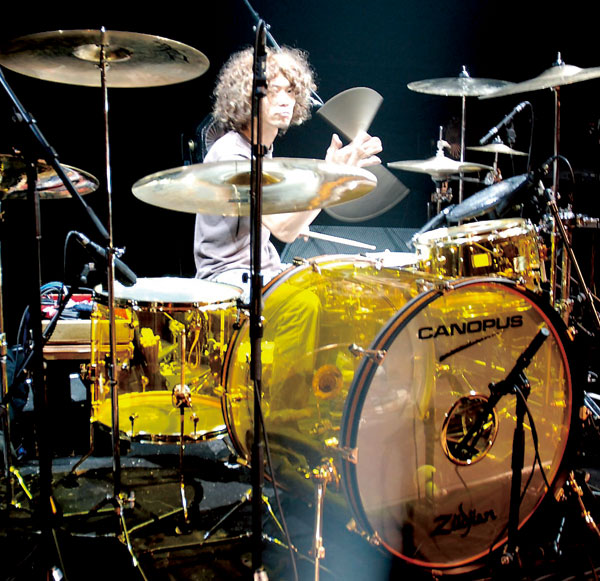 In the past, the common perception was that acrylic drums, with resin shells, did not provide a rich tone. In addition, the acrylic drums of the past often left an impression of a short, choked sound.
However, Canopus acrylic has overturned these perceptions- providing clean, clear attack and an extremely musical tone. Our unique bearing edge processing has equalized the shell response to provide a much more listenable sound.
Canopus' superior workmanship has allowed lugs to be attached with a single screw – allowing a full range of head tensions with no fear of the cracking seen in other acrylic drums.
An added advantage of acrylic is its high resistance to moisture at live performances.
What is R&D Line?
The drums of Canopus R&D Line have been developed in order to satisfy particular sound concepts created in the course of our ongoing research, and as a result of our commitment to meeting the specific needs of our endorsers.
In our efforts to bring these "sound concepts" to life we use unique materials of outstanding quality. We strive to bring out the unique character of each material.
The result is a series of drums which, though not necessarily "all-round" or absolutely versatile, possess an amazing individuality.
While we regularly sell R&D line drums made to our suggested specifications, we are also able to accommodate customers' special requests regarding bearing edge shape, hardware and colors.