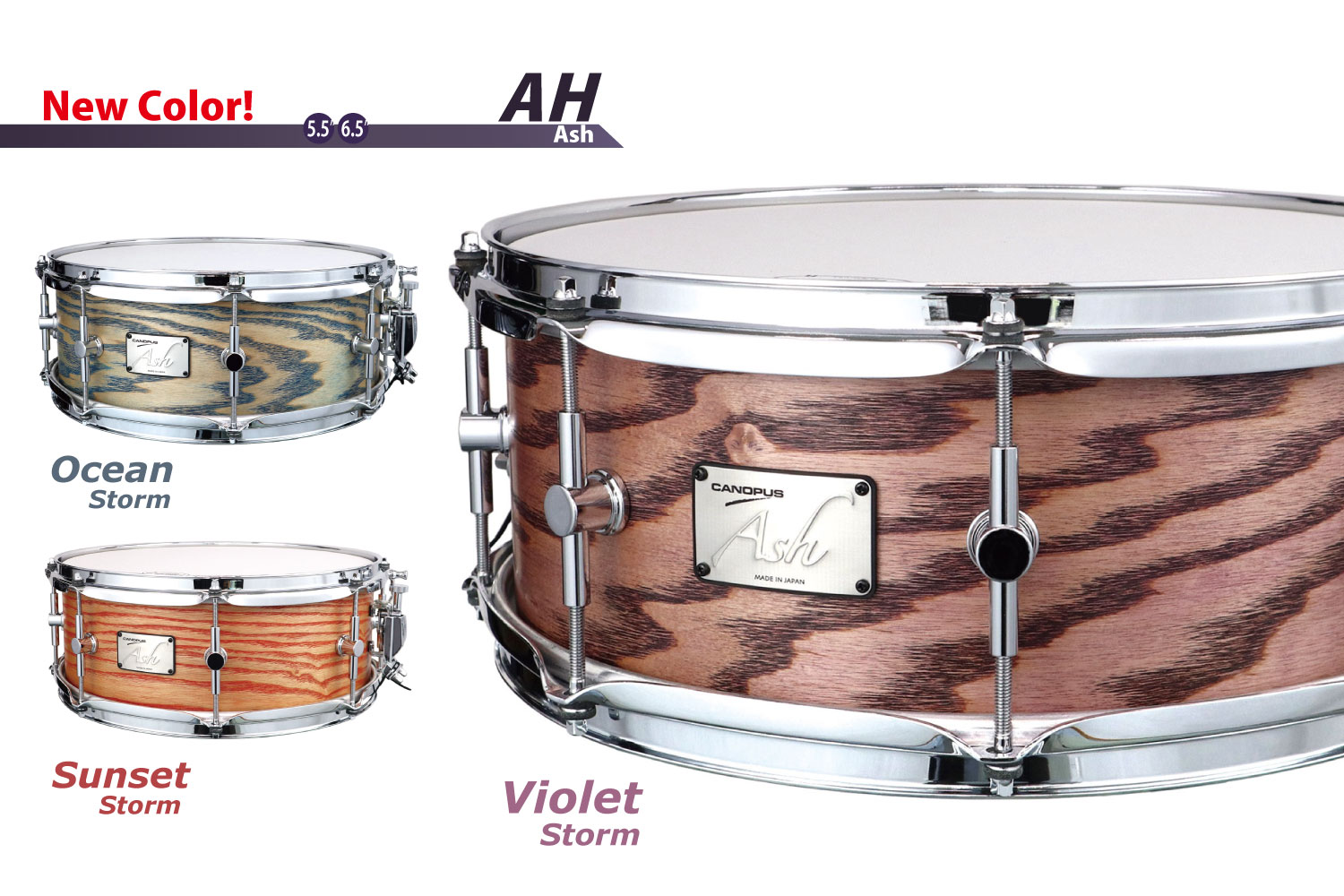 Ash Snare Drum
NO.

AH-1455 (14"x5.5")
AH-1465 (14"x6.5")
LUG

Chrome

HOOP

Power Hoop (steel 2.3mm) / 8

SNARE WIRE

Vintage Snare Wire [CPSL-14DR]

SHELL

7ply Ash + Poplar 5.5mm

FINISH

Oil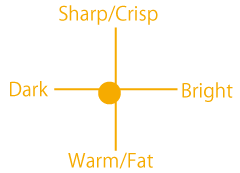 Additional information
Description
The dry, seasoned sound of an aged instrument.
White Ash was the material widely used to make Fender guitars until the middle of 1950s. Strong attack and quick response are the primary characteristics of this material. Since ash wood is relatively rigid, and challenging to process, its use for musical instruments has gradually decreased over time.
On the other hand, it shows some favorable characteristics – displaying a well balanced nature, both in resiliency and hardness. Of all woods ash has the best strength to weight ratio – making it the wood of choice for baseball bats. Its wonderful bending properties make it popular for fine woodworking and furniture making. These qualities combine to make it an ideal material for strong, light, resonant drums.
We have combined the ash material with poplar and, using Canopus' original processing technique for the bearing edges, this has enabled us to create a drum sound with a "seasoned taste" to it.
Now, you can enjoy a vintage-like sound which is both dry and resilient. It displays a full low frequency response, short sustain and clear projection. Playing these drums will give you a comfortable feeling of familiarity – like the sound and feel of an instrument you have known for many years.
Furthermore, the natural beauty of the ash woodgrain, when colored, is particularly attractive.
New Color (2022)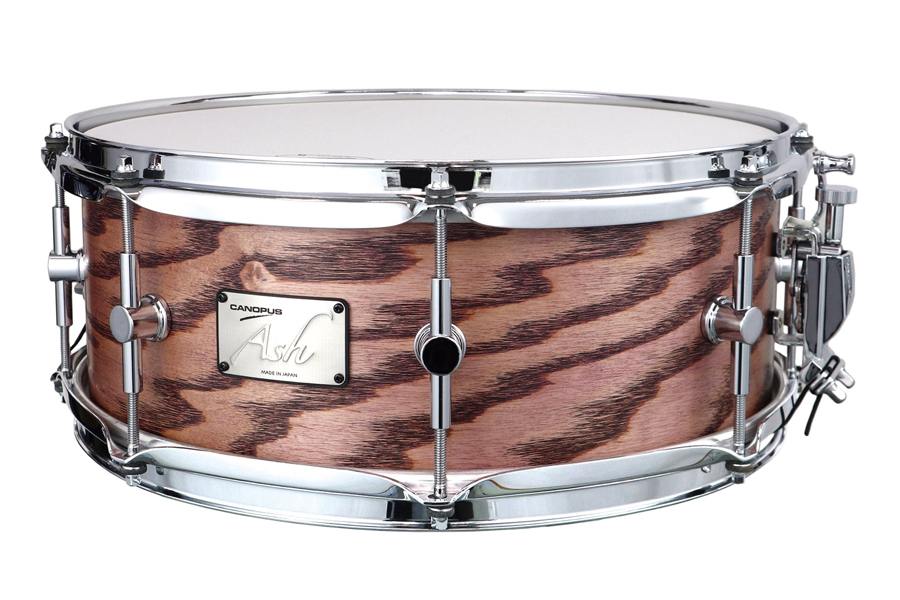 Violet Storm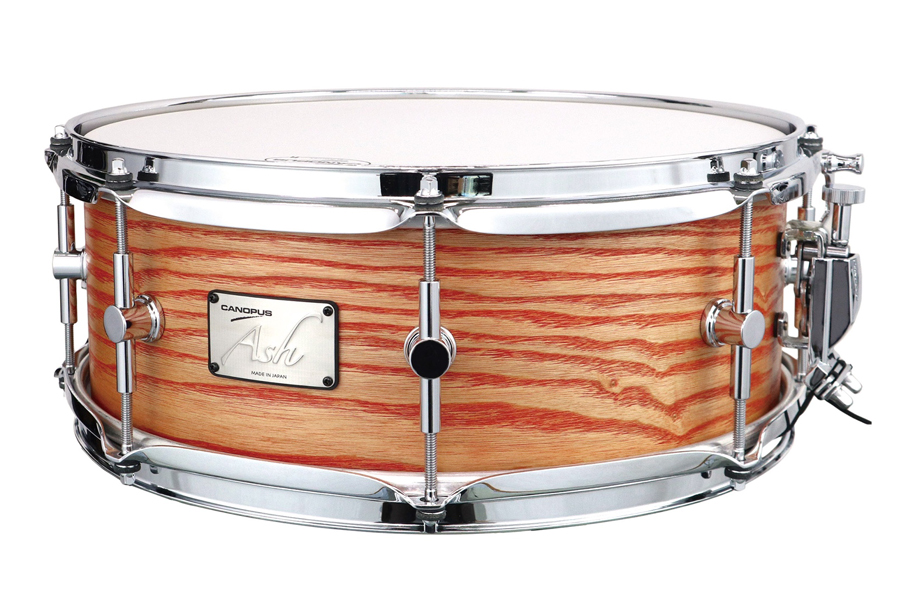 Sunset Storm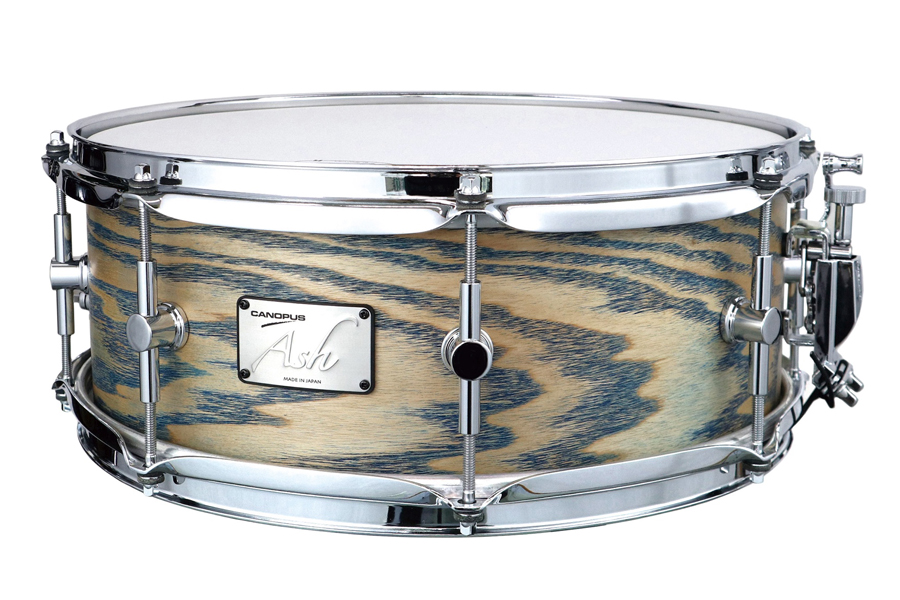 Ocean Storm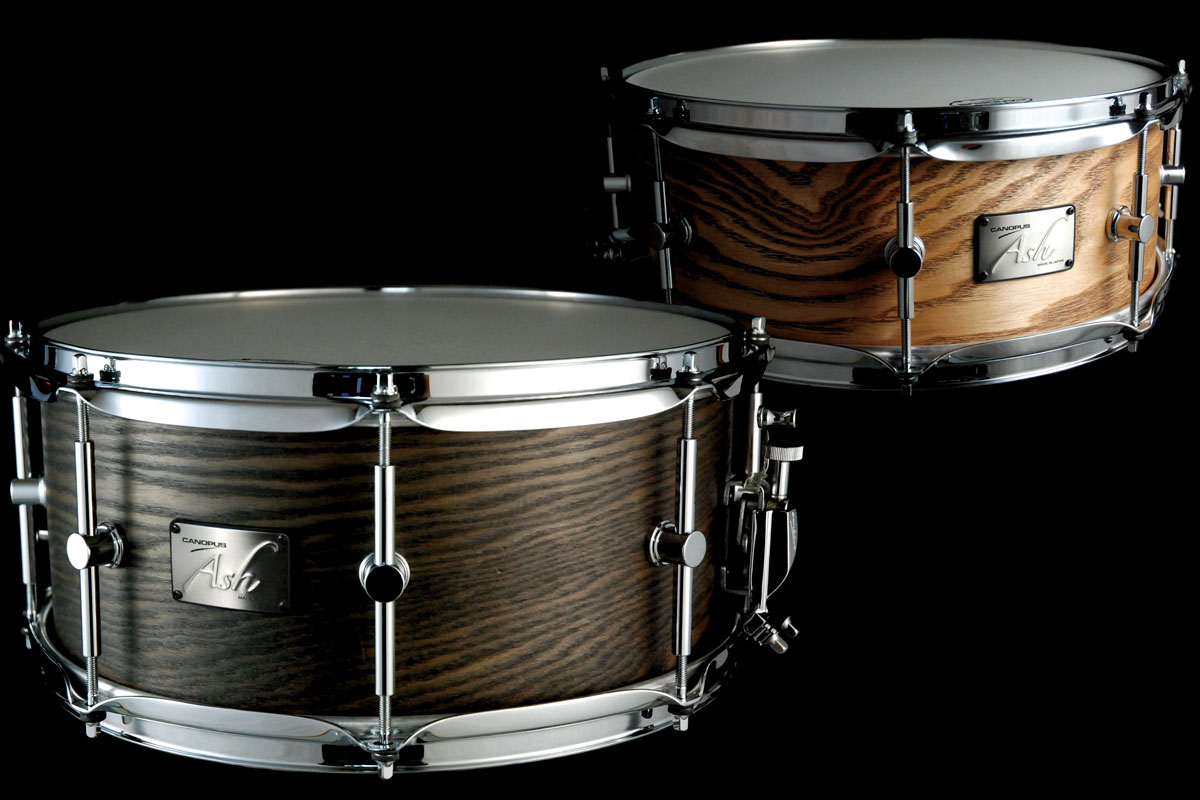 L:Blackish Ash Oil
R:Natural Grain Ash Oil
---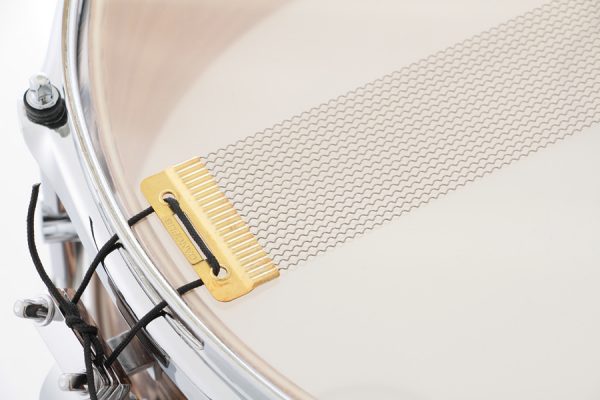 Vintage Snare Wire [CPSL-14DR]
brings out the potential of your snare drum and allows you to express more with pianissimo sound.
Bolt Tight
Makes the Tension Rods Smoother. No More Loose Tension Rods. No More Unwanted Overtones. More Overall Tones from Drums.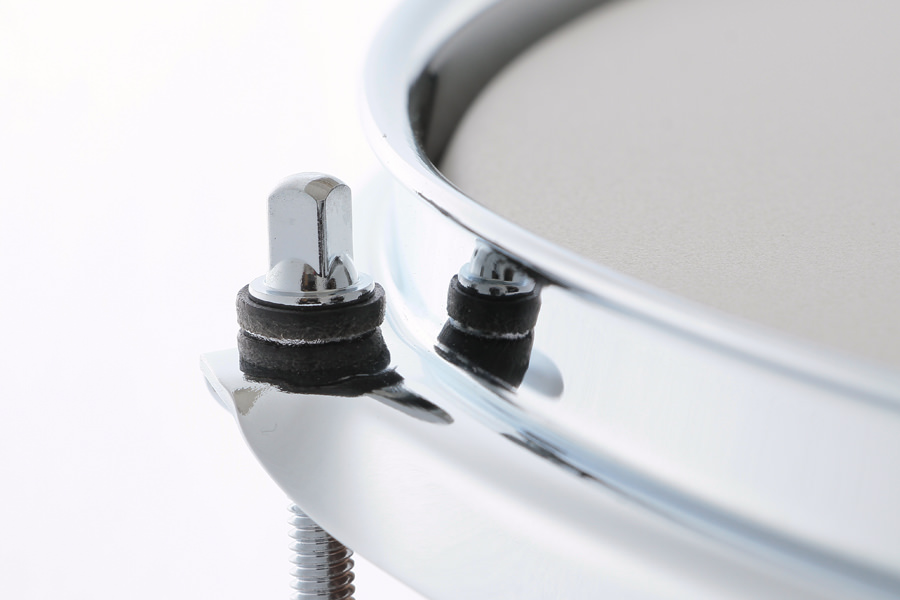 Power Hoop (steel 2.3mm)
Power Hoops have a low 17.5mm height. They produce an uncompressed sound and a full, broad rim shot. The edge height allows ease of playability and may also reduce missed rim shots.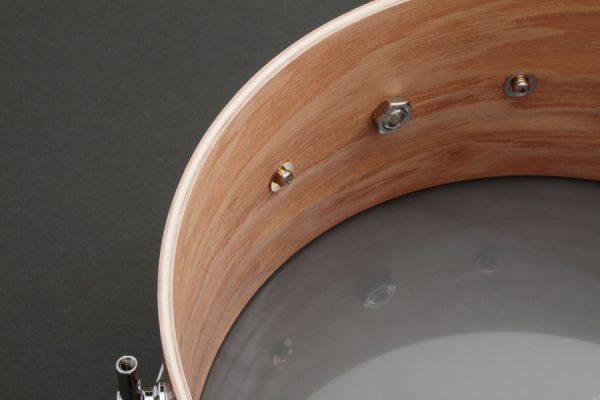 Shell
7ply Ash + Poplar 5.5mm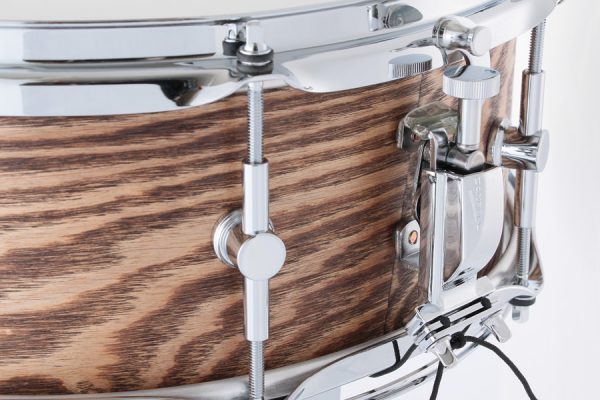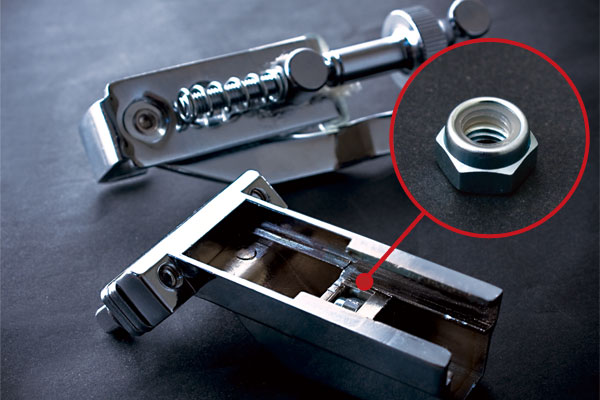 A nylon nut is built in the strainer switch CSA-20S.Canopus' switch is so designed to prevent "loosening of snare wire" during the performance by creating moderate friction on the tension adjustment dial by the torque controlled nylon nut.
---
Photos from Instagram