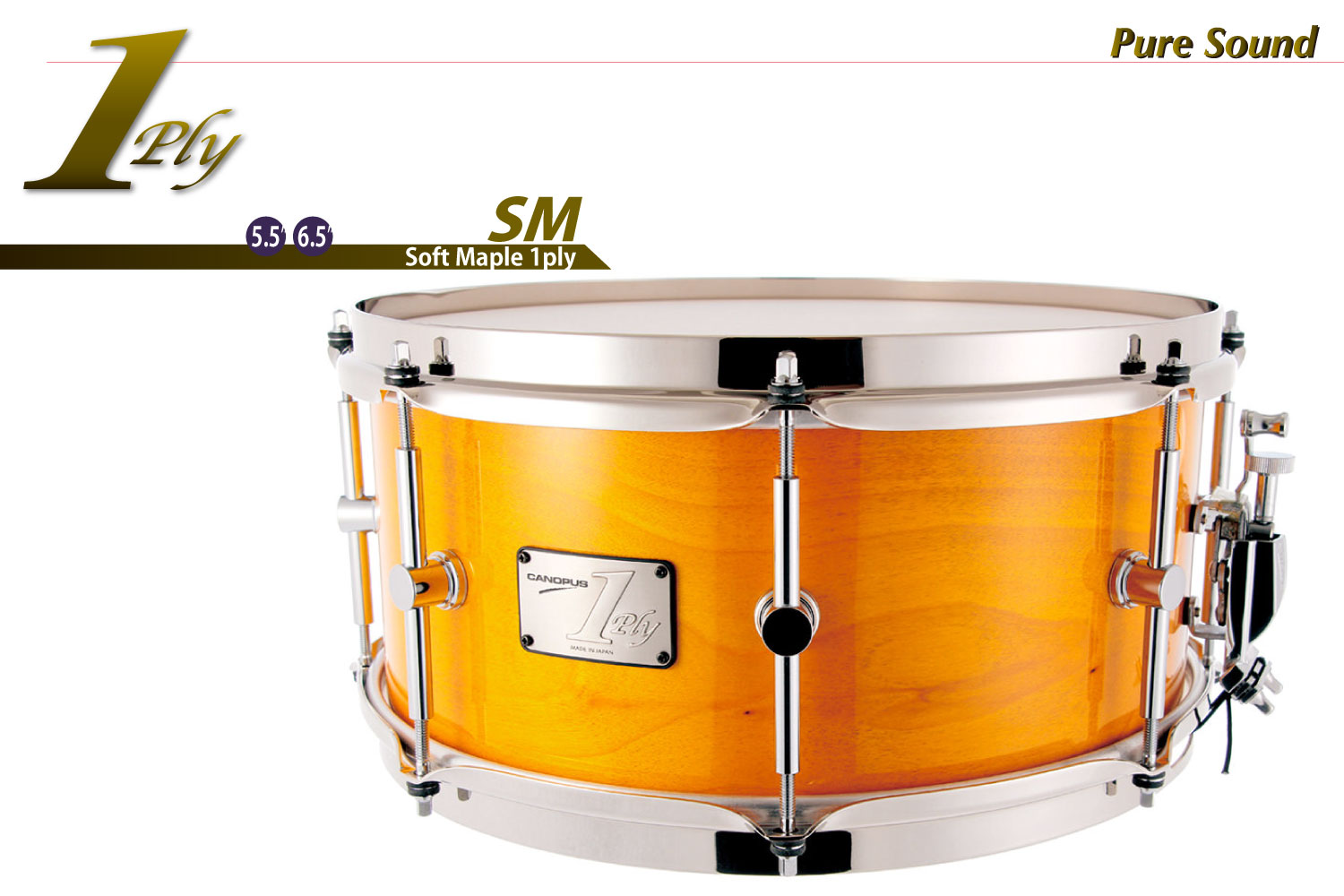 1ply Soft Maple Snare Drum
NO.

SSSM-1455SH (14"x5.5")
SSSM-1465SH (14"x6.5")
LUG

Chrome

HOOP

Brass Straight Hoop / 8

SNARE WIRE

Vintage Snare Wire [CPSL-14DR]

SHELL

1ply Soft Maple 5.5mm w/ R.F

FINISH

Aging Maple LQ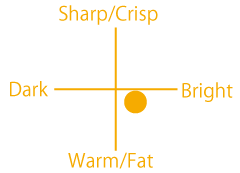 Additional information
Description
The 1ply Maple
It is generally recognized that, when compared to plywood, a single-ply maple shell gives a softer, warmer sound. However, due to the drying process, many single-ply shells have a dominant high frequency which is somewhat unpleasant to the ear. We searched for the ideal material to overcome this obstacle – and it came true when we met master wood-craftsman, Mr.Anton Sutej.
The material he has chosen – "Soft Maple" features an unmatched softness – its very nature gives the classic, vintage sound – with a sense of nostalgia that transcends history and time. It provides a smoothness of sound not usually found in modern drums.
SSSM is brought to life by the fusion of our soft maple material and the unique techniques of Canopus. It comes equipped with our newly developed nickel plated Brass Straight Hoops as standard feature.
The classic, vintage sound of the "good old days" – highly sought in "collectors item" drums has been reproduced by Canopus.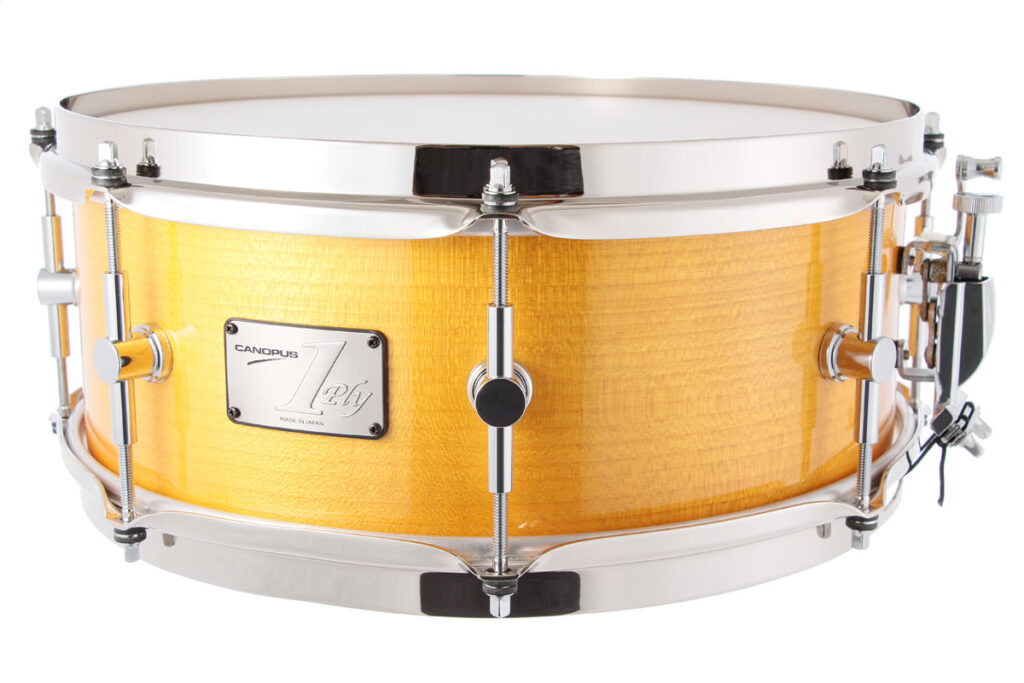 ---
Vintage Snare Wire [CPSL-14DR]
brings out the potential of your snare drum and allows you to express more with pianissimo sound.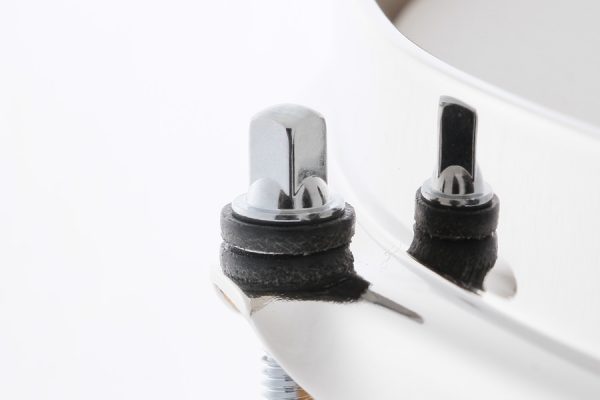 Bolt Tight
Makes the Tension Rods Smoother. No More Loose Tension Rods. No More Unwanted Overtones. More Overall Tones from Drums.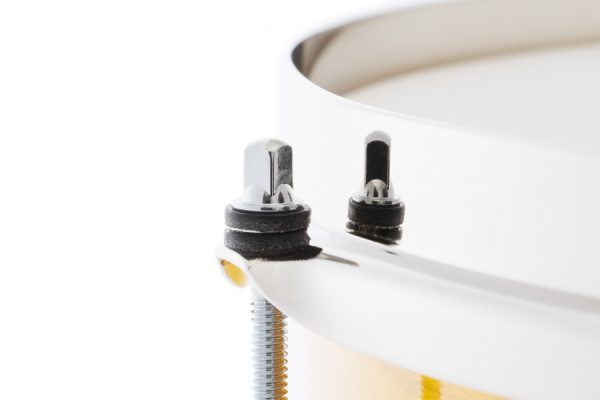 Brass Straight Hoop
The distinctive character of brass hoops is a soft and pure sustain _ perfectly suited to the reproduction of the classic, vintage sound.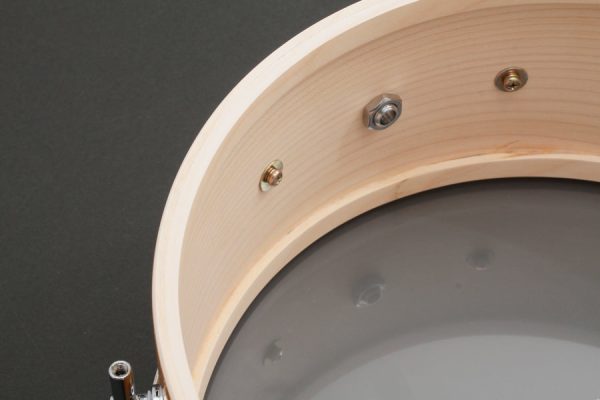 Shell
1ply Soft Maple 5.5mm with Reinforcement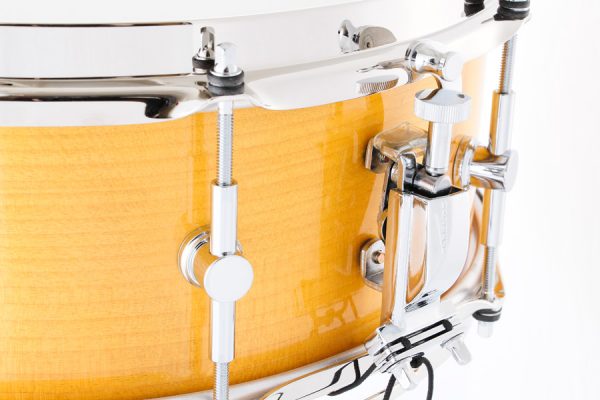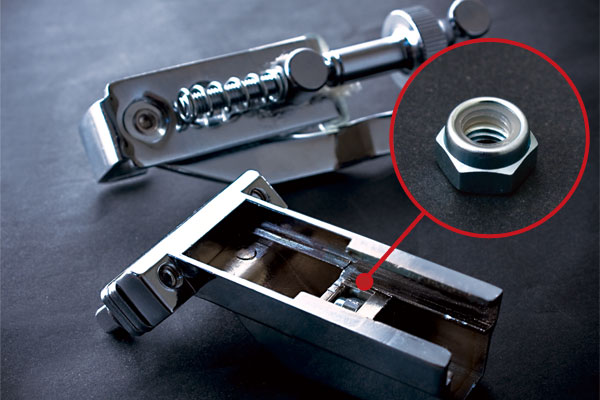 A nylon nut is built in the strainer switch CSA-20S.Canopus' switch is so designed to prevent "loosening of snare wire" during the performance by creating moderate friction on the tension adjustment dial by the torque controlled nylon nut.
What is 1ply Series?
When we look back on the history of snare drums we see a transition of crafting techniques. From hollowed one piece shell, to 1 ply shell, to plywood shell with reinforcement, plywood shell without reinforcement, and then block shell construction. Though this transition was in the pursuit of efficiency, each method of construction has resulted in a different sound.
Through Canopus' research into the various combinations of materials, number of plies, and reinforcement we have continued to introduce a variety of new drums.
With the Zelkova snare drum Canopus has presented the ultimate sound for a one piece, hollowed shell. The notable characteristics of a 1-ply shell are a deep sound and pure tone. It has been a new challenge for Canopus to take advantage of these qualities and create new instruments displaying the diverse sound character of different wood materials.
---
Photos from Instagram