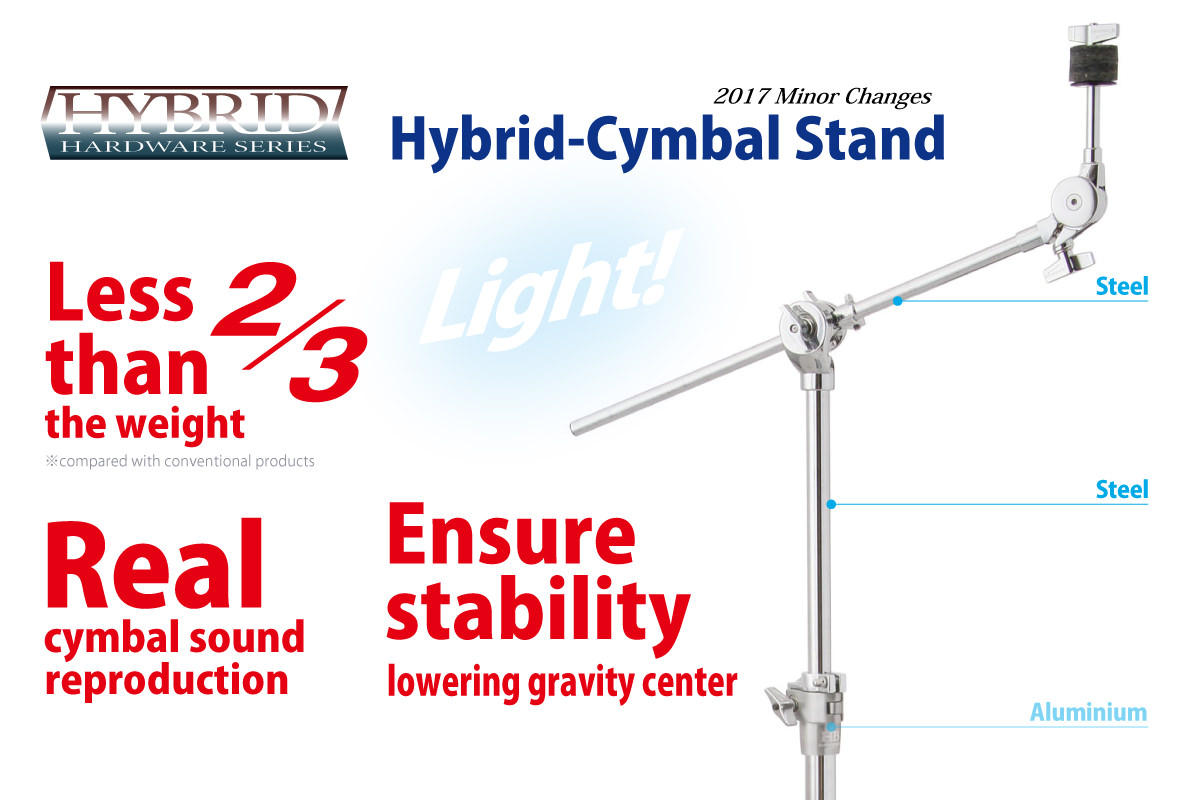 Hybrid Cymbal Boom Stand
Hybrid Cymbal Stand
No.
Size
CBS-2HY
Weight: 3.1kg (6.83lb)

H ≒ 720mm ~ 1600mm (28.34″ ~ 63″)

Tube dia. Φ32mm/25.5mm/19mm/12.7mm
Additional information
Description
Improved balance of aluminum and steel.Now with gearless tilter mechanism.
In a well-balanced stand, the weight of the stand increases toward the bottom. However, we faced a contradiction when trying to use steel material, which transfers vibration better than aluminium, near the actual cymbal itself.
Our unconventional stand utilizes a lower center of gravity – hence the bottom of the center pipe of the stand gets very close to the floor to provide better balance to the stand.With minor changes in 2017, we changed the joint part from zinc die cast to aluminum and also from aluminum pipe to steel pipe. Thus we managed to maintain the light weight, but greatly improved the sound and balance of the stand.
Why does it have to be Hybrid?
---
Photos from Instagram