Samuel Martinelli
Samuel is one of the most talented musicians to come out of Brazil in recent times. His taste playing the drums is impeccable either playing Brazilian music or American Jazz. I have used him on most of my recent work and have been very happy with his performances" Claudio Roditi (Dizzy Gillespie, Paquito D'Rivera, Herbie Mann), 2018.
Drummer, composer, and educator based in NYC, Samuel Martinelli earned a master degree in Jazz Studies by the City University of New York – Queens College. He has worked with great names in jazz and Brazilian music, including Grammy nominated, and Latin Grammy awarded artists, names such Claudio Roditi as part of his group from 2017 to 2020, legendary Brazilian singer Alcione, Hendrik Meurkens, Marcus McLaurine, Maestro Maurice Peress, Paul Meyers, Jay Leonhart, Itaiguara Brandão, Tomoko Ohno, Dr Andre Thomas, among others, playing at important music venues like Carnegie Hall, LeFrak Hall, jazz festivals and jazz clubs in US.
In 2018, Mr Martinelli released his first album as leader, "Crossing Paths", featuring multi Grammy-nominated trumpet player Claudio Roditi, bassist legend Marcus McLaurine, and awarded Japanese pianist Tomoko Ohno. The album received great press and it was released in important jazz clubs in NYC area.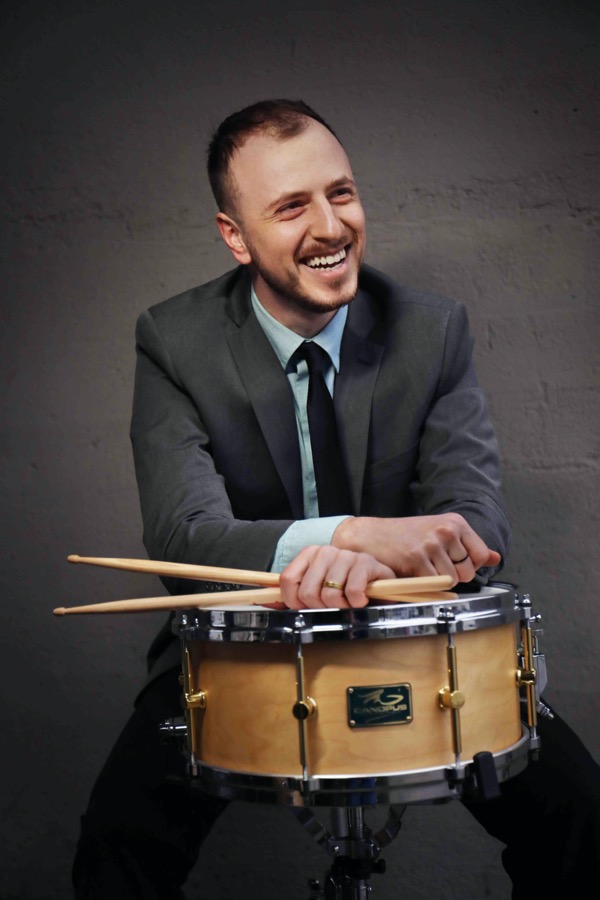 Message to CANOPUS
The Maple :
The Maple snare drum sounds beautiful. It is full of tone, deep, beautiful harmonics. It was a game changer in my sound. After the snare I decided to get the whole kit.

RFM :
As the snare, this kit sounds amazing. I intentionally got the oil finish, that sounds very natural to me, with very deep and colorful sound. I've been playing with with this drums in all my performances and recordings here in NYC and often I receive compliments about the sound of the drums from other musicians on the stage.
VIDEO