Jotan Afanador
Aventura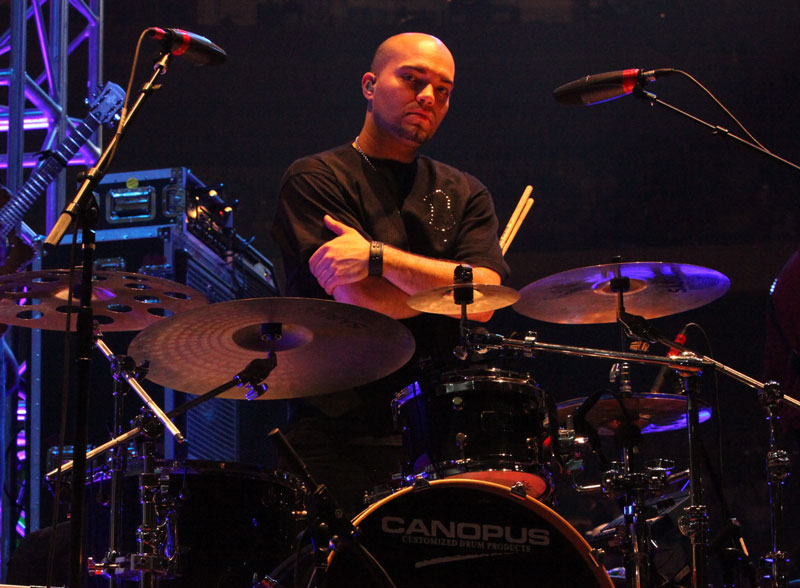 Nationality: Puerto Rico
JOTAN AFANADOR Aventura's Drummer has set a world record for the fastest drummer in the world!
He has played and toured around the world in the biggest and most prestigious venus with many artist and bands.
He's also been featured on national TV shows- The Wayne Brady Show on CBS, Fox Sports Tom Arnold's Best Damn Sports Show, Cold Pizza, XSTV-Xtreme, VH1 Music First and As Seen on TV. Jotan has also appeared on Univision's Sabado Gigante con Don Francisco.
Most recently, Jotan Afanador has performed a drum solo for Lady Gaga and played along side New York Yankees', Bernie Williams.
Also worked with and recorded on Jennifer Lopez music for the world music awards 2010! Stay tune for Jotan Afanador Drum DVD coming soon!
Currently on tour with Billboards Latin Music #1 Latin boy band, Aventura.
Message to CANOPUS
I am proud to be part of the most amazing and innovated drum family in the world!
Canopus is truly todays and tomorrows leading drum company know for their sound, power, and craftsman ship. There detailing is a work of art and just by looking at there drums I can hear the dark rich sweet tones. They bring out the vintage, modern look and thunders sound with a dynamical range and musicality. Canopus drums have great response and attack made for all styles of music!

" There is no other choice '' Canopus Drums is the future of drumming

Thank you all for your love & support at Canopus drums '' Mi Familia '' love you guys you are the greatest!
VIDEO