Frederik Heisler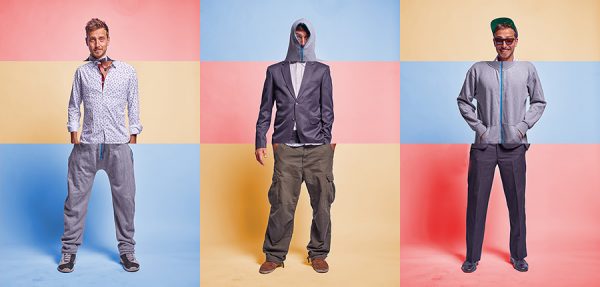 Frederik Heisler is a drummer based in Freiburg im Breisgau, Germany. Additionally to his work as band leader of his own band MAMA MAGNET Frederik is a freelance drummer throughout Europe in various styles ranging from Jazz to Hip Hop, Pop, Rock and electronic/club music.
Born as the oldest of three children in Freiburg im Breisgau, Frederik grew up in the South of Germany. His father, Alexander Heisler, a doctor in the countryside, founded the world renown "Internationales Zelt-Musik-Festival" (ZMF) in 1982 in Freiburg that Frederik attended every year of his life and which enhanced his natural curiosity towards music and arts. Thanks to is father and also his mother, a professional music teacher and singer, he was always surrounded by music and began playing the drums at the age of six.
In 2008 Frederik moved to Basel, Switzerland and enrolled as regular jazz student at the Music Conservatory after leaving studies at medical institution Charite in Berlin, Germany. Switzerland became his home for the years to come and teachers like Malcolm Braff, Jorge Rossy, Gregor Hilbe, Aydin Esen, Larry Grenadier and Wolfgang Muthspiel have had a crucial influence on his musical development. In 2012 he studied with David Xirgu and Jo Krause at ESMUC in Barcelona, Spain and finished his studies the following year.
Until today Frederik has released MAMA MAGNET's (former Magnetband) record 'mixtake volume one' (2013) that won the U.S. Downbeat Magazines Student Music Award in categories Blues, Pop, Rock Group. He repeatedly played with his spanish-catalan piano trio with pianist Marco Mezquida and bassist Manel Fortia. In addition Frederik forms the jazz piano trio with Florian Favre (SWITZERLAND) on piano and Roberto Koch (VENEZUELA) on bass.
Furthermore Frederik can be heard with his electronic duos Buffen&Brezeln with live electronic musician Julian Maier-Hauff as well as the live_club_two_man_impro_jukebox neo.magnet with the swiss pianist Florian Favre. He can be heard live and on record with surf rock band Mini Magnet and also as sideman with many projects around Europe as the energy_kamikaze_trio Glindebeat with Ingo Hipp and Johannes Maikranz, aswell as the german tenor saxophone player Sebastian von Keler with his band Tonhaufen Deluxe or Australian trombone and euphonium player Raphael Rosse's Mimon. New York based alto saxophonist Niko Seibold record of Seibolzing got nominated for the Neue Deutsche Jazzpreis 2019 in Germany.
VIDEO