Diego Zangado
Diego Zangado is a drummer, percussionist, educator, and has played in the most
important music festivals in Europe, Japan, Africa, North and South America, and in Brazil as well. He has recorded and played with great names of Brazilian music such as: Francis Hime, Ivone Lara, Lenine, Guinga, Miúcha, Chico Buarque, Sérgio Ricardo, Áurea Martins, Nilze Carvalho, Ana Costa, Fabiana Cozza, Elton Medeiros, Casuarina, João Cavalcanti, Yamandu Costa, and many others.
Has an album by the recording company Biscoito Fino Fino "Diálogos de um Chorão" (2011), as an educator, he launched his first book "Samba de Bateria" by Editora Tipografia Musical on 2020. He taught the workshops "Samba de Bateria" and "The roots of Brazilian rhythms" and courses in music schools and festivals in Germany, Angola, Poland Argentina, Japan and Taiwan.
Diego Zangado plays Canopus Drums, Istanbul Mehmet Cymbals, Los Cabos drumsticks and Torelli percussion.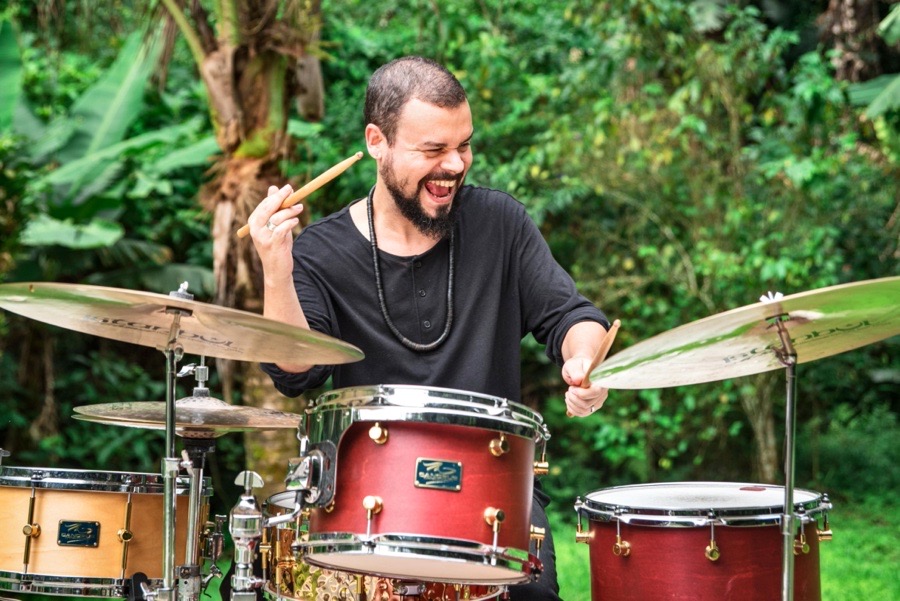 VIDEO