Chris Higginbottom
Canopus artist and English native Chris Higginbottom is commonly known as one of the U.K.'s top drummers and he has been playing professionally for over 20 years. Although an overtly accomplished drummer, Higginbottom actually began playing piano at age 7 and after a brief stint in choir he began playing drums at the age of 11. Subsequently, Chris graduated with First Class Honors from the Royal Academy of Music (London) in 2000 and he then moved to New York City in 2002 where he spent several years honing his craft performing with the likes of Seamus Blake, Aaron Parks, Mark Murphy, Brendan James, and Will Vinson, to name a few.
Returning to London, Chris became the house drummer at Ronnie Scott's jazz club in London in 2012, and more recently he has steadily performed with Ronnie Scott's All Stars, which has included regular tours of U.K. theatres as well as recurring international gigs including Zermatt Unplugged (Switzerland) and The Jazz Cruise (Caribbean). Additionally, Higginbottom has also been a member of, and toured internationally with, The Kyle Eastwood band since 2015 and he has played on the group's last two albums; In Transit and Cinematic.
Higginbottom's impressive body of work also includes performances and/or recording sessions with such well known artists as Van Morrison, Roy Ayers, The BBC Big Band, Westlife, Marti Pellow, Georgie Fame, Carleen Anderson, The James Taylor Quartet, Lisa Stansfield, Gabrielle, and, Omar. Complimenting that resume Higginbottom has also performed at some of the most prestigious venues in the world including The Blue Note clubs in Tokyo and Beijing, Birdland in New York, the House of Blues in Chicago, and, The Roxy in Los Angeles, as well as performances at The Montreal Jazz Festival, The Marciac Jazz Festival, and countless others.
In addition to his accomplishments as a drummer, Higginbottom is also a composer and band leader and as an artist he has released two albums which are respectively entitled One (2005) (Basho Records), and Where Land Ends (2013) (F-IRE Records).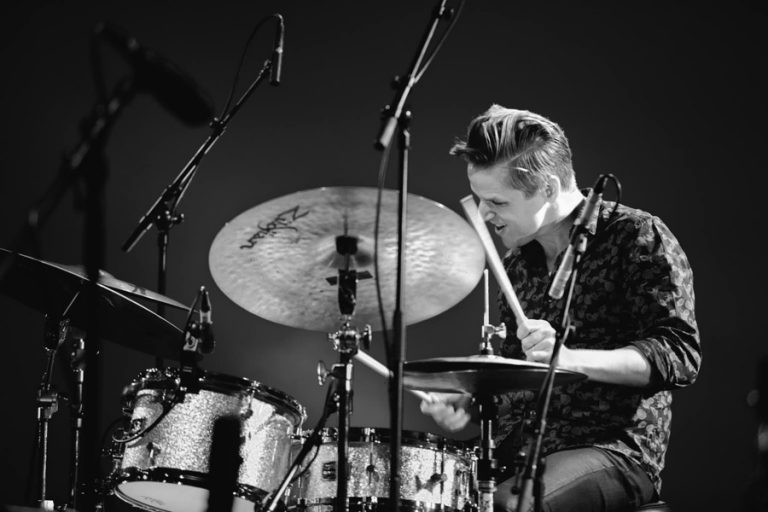 VIDEO