Bobby Rondinelli
Axel Rudi Pell / Independent
Bobby Rondinelli who is currently playing with guitar legend Leslie West (Mountain, West Bruce and Lang) and German guitarist  Axel Rudi Pell, and Intellegent Music Project. Bobby is one of the most noted drummers in the industry today. He is a drummers drummer whose resume includes, Rainbow, Black Sabbath, Blue Oyster Cult, Doro, Quiet Riot, The Lizards, Sun Red Sun, Rondinelli, Riot, Pyramid, The Sign, Zebra, Bonnie Tyler, Over The Rainbow, Dee Snider, Classic Rock All Stars, Mark Stein.  In addition to critically acclaimed solo projects Bobby has recorded with the Scorpions on there multi-platinum "Love At First Sting" and toured with Aerosmith and Foghat when there drummers were ill.
Bobby is also the author of the "Encyclopedia Of Double Bass Drumming" co-written with Michael Lauren, it is on of Modern Drummer Magazine's top 25 drum books of all time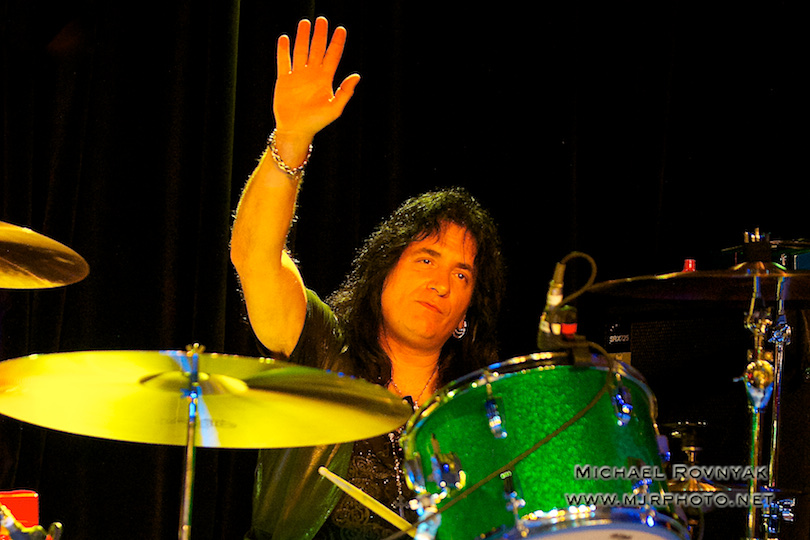 Message to CANOPUS
The Canopus snare wires take my sound to another level, more powerful, more sensitive, more dynamic. I take my sound very seriously, and with Canopus wires, it's more serious than ever.