It is indeed unmatched pricing drum kit
The New YAIBA models have inherited the great Canopus sound and have also specialized and refined the concept of the original YAIBA – but they sit in a much more affordable price range. This is a "dream come true" for those drummers who have always wanted to easily have the Canopus sound.
In producing these drums, we adopted a different approach for the shell construction, heads and hardware. In addition we switched from nitrocellulose lacquer, the use of which is particularly costly and time consuming, to a different type of lacquer – one used by many other drum makers for their high-end models. This has reduced the time of the drying process, shortened our overall production time and enabled us to significantly reduce the price.
We are also able to provide a wide variety of color choices including new sparkle lacquer finishes.
These factors all combine to give NEW YAIBA a truly unique sound quality.
The New YAIBA Groove Kit and Bop Kit are the result of our research into finding the perfect shell type to suit specific sonic and stylistic requirements. We settled upon birch for the Groove kit and maple for the Bop kit . Our commitment to producing the ideal sound led us to this decision to use different shell types within one series – in this we are confident to say that we have introduced a completely new concept to the drum industry.
With all the revolutionary ideas featured in New YAIBA, it is indeed a drum kit of unmatched price and value.
YAIBA II 24 KIT
YAIBA II GROOVE KIT
YAIBA II BOP KIT
Stevie Wonder has his own Canopus drums!
Everyone at Canopus is really pleased and honored that Stevie visited the Canopus booth at NAMM 2016.
Prior to the show we had sent him, upon request, a Zelkova snare drum – which he really liked.
He came to the Canopus booth to check out our other products.
He played the YAIBA II Groove kit, with his favorite snare drum – the Zelkova. He loved the YAIBA sound, and decided he wanted it for himself.
Words can not explain how excited and honored we are that such a great musician has chosen to use Canopus' Yaiba drum kit and snare drum!
Reviews from Canopus Dealer Around the World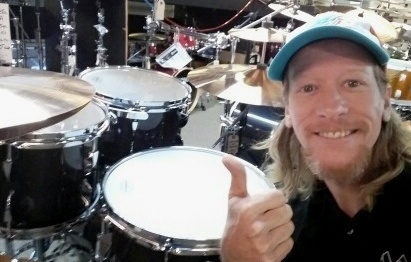 I believe that it is the best value in professional handcrafted drums. The Maple Bop kit is a jazz or funk lover's dream, and the Birch Groove kit cuts through today's high-energy music with beautiful sounding tone and power (when needed).
Darryl Bonebrake / Music Arts Enterprises
g! I don't think you could find a better set in this price range. The craftsmanship, hardware and lacquer are top notch.
Robert Anderson / Lone Star Percussion, TX USA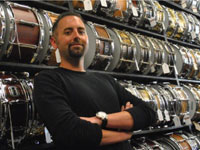 I think that this is the best sounding kit compared to other kits in this price range.
Shane Kinney / Drum Center of Portsmouth, NH USA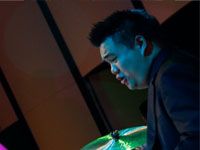 High end drum sounds for a mid range price!
The Yaiba series will serve everyone from a beginner practicing at home, to a pro playing at a music festival well…
Ideal for all players, anywhere, anytime!
Marvin Khoo / MusicGear (Singapore)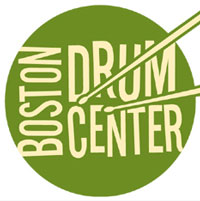 It looks and sounds great and the price is very reasonable.
Sean / Boston Drum Center, MA USA
Recording Studio
---
Distributor