Steve Pruitt
スティーヴ・プルイット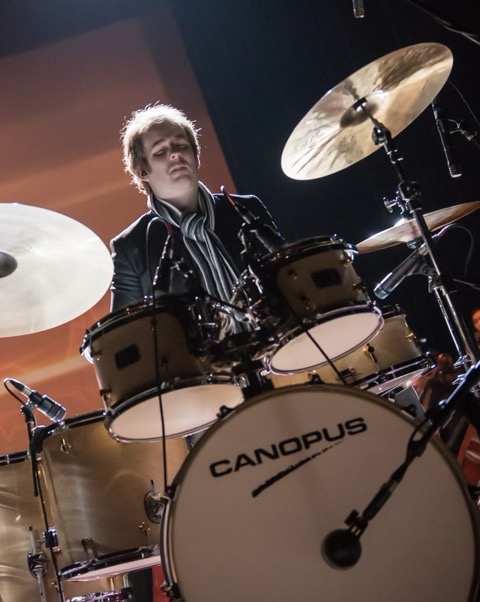 Nationality : USA
Music became the central focus of Steve Pruitt's life at an early age. After beating on everything in sight and watching hours of MTV (when it use to have music!) his Dad bought him a drum-set. This only fueled the already ignited passion for music and thus hours and hours of practicing and playing ensued. In 2000, Steve participated in the Guitar Center Drum Off (which has over 10,000 contestants!) and made it to the finals. He lived in Oklahoma City up until 2002 when he decided to pack up his bags and move to Denton, TX to attend the University of North Texas. There he received the Shelley Manne Scholarship and studied under the tutelage of Ed Soph. He also began to play heavily in the Dallas/Fort Worth scene as well as going on the road all over the country playing everything from Jazz, Rock, Hiphop, Fusion, R&B, and Big Band.
Steve has performed and/or recorded with some of the finest artists in the world including: Cornell Dupree, Bobby Sparks, Eddie Gomez, Shelley Carroll, Adam Rogers, Miles Okazaki, Alan Jay Palmer, Keith Anderson, Jimi Tunnell, The Ink Spots, Lynn Seaton, Makoto Ozone, Bernard Wright, Dave Stryker, Blue Lou Marini, Mario Cruz, Stefan Karlsson, Phil Woods, Keith Carlock, Oz Noy and many others…
Steve was also a member of the Grammy Winning Funk/World music jam band Snarky Puppy. From 2006-2008 he toured heavily with them and can be heard on the records "The World is getting Smaller", "Bring us the Bright" and the live DVD "Reel to Real."
As an educator Steve has presented many clinics all over the world at Universities such as: University of Tennessee, University of Tennesee Tech, University of Texas at Tyler, University of Northern Illinois and Howon University, Dongha Institute of the Arts, Seoul Institute of the Arts, Hanyang Women's University in South Korea and was artist in residence at Utah State University.
Steve proudly endorses Promark Sticks and Brushes, Evans Drumheads, Sabian Cymbals, Puresound Snarewires, Bootyshakers, and Trutuner.
Message to CANOPUS
The first time I played a Canopus drum, I was truly amazed! Canopus drums have captured the magic of vintage drum tone but with the versatility of modern drums, which is exactly what I have been looking for. I am very happy to call Canopus my home!
VIDEO