Stephen Jude Mills
Independent - Alley Cats, Gene Loves Jezebel, Jack Russell's Great White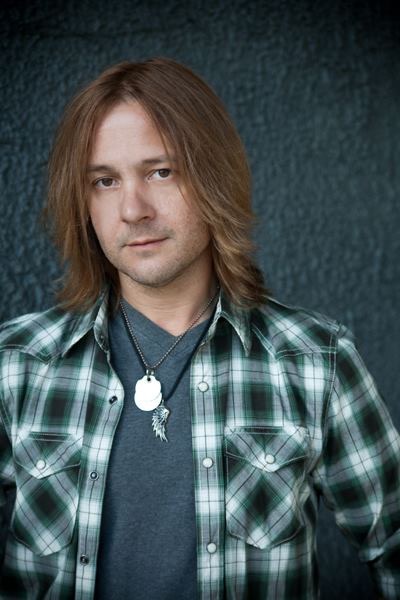 Based in Los Angeles, Stephen is a co-founding member of Alley Cats LV. The band's self-titled, debut EP drops in Japan on 1/14/17, coinciding with their two-week premiere Japan tour. In 2015, he started touring as a sub with Jack Russell's Great White and maintains first-call status, finding himself on the road with the band regularly. He has been playing with Gene Loves Jezebel since 2012, fills in with Dilana (Rock Star: Supernova), and is also a member of local, indie/blues/folk/rock act, Saint James Band. Previously with BulletBoys, he toured North America and was an integral part of the recording of their 2015 album Elefanté, to which he contributed drum tracks and co-wrote its title track. In the past, Stephen has performed locally with L.A. natives, Haim, and Australian artist, Nat Allison. His indie band, The Prix, toured nationally and released a self-titled album and an EP (St. Domino). Their first single, It's All In the Way That You Trip, was featured on KROQ as Jed the Fish's "Catch Of the Day," and they were also featured in Kevin Bronson's "Buzz Bands" column in the L.A. Times.
A lifelong Ludwig drummer, Stephen has a weakness for vintage drums which he collects, restores, and more times than not, brings to the gig. He holds endorsements with Paiste cymbals, Vater drumsticks, Aquarian drumheads, Canopus snare wires & accessories, DrumTacs, Gauger Percussion, and Beato Bags. He also uses Drum Workshop pedals and Humes & Berg cases.
Stephen has been in the studio with Mike Chapman (The Knack, Blondie, Sweet), Ryan Greene (NOFX, Fat Wreck Chords), and Dan Long (Ferraby Lionheart, The Jealous Girlfriends, The Henry Clay People); jammed with Emitt Rhodes; performed live with Chuck Wright (Quiet Riot), Dizzy Reed (Guns n' Roses), "Big Jim" Wheeler (Loggins & Messina), Steve Ferlazzo (Avril Lavigne), Eric Dover (Jellyfish, Imperial Drag, Slash, Alice Cooper), and Richard Johnston (Beale Street, Hill Country Troubadour), to name a few; and played the role of "drummer" in a video shoot with Ben Harper.
He lives in L.A. with his wife – a photographer – and their dogs, including a little beagle mix he named Ludwig. He offers private instruction out of his studio and has worked with a number of students at Agoura Music, where he used to be a drum instructor.
Stephen is available for touring, gigs, recording sessions, lessons, and talking shop over strong coffee. He can provide solid backing vocals to any project, as well, and works with a variety of percussion instruments. For availability, please get in touch through the Contact page.
Message to CANOPUS
I get the most beautiful tones with Canopus snare wires, hands down. I wouldn't use any other wires.