Gary Keith Johnson, II
The Lohden Boys. Louisville/Nashville studio independant drummer and producer.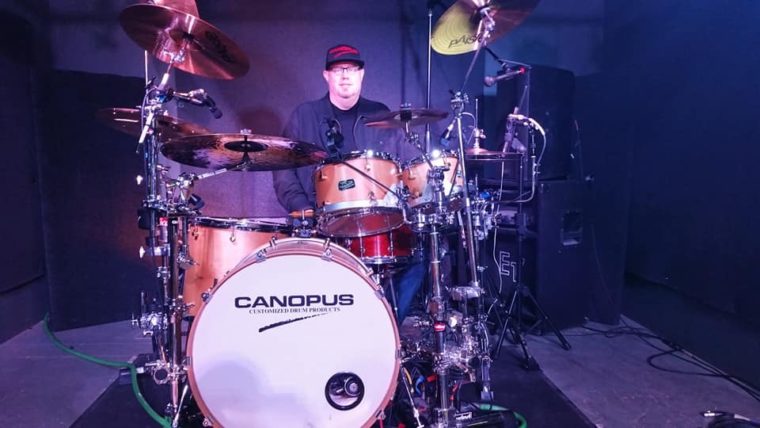 I've been playing drums since age 4. Started playing professionally at age 15. I've been in several signed bands. Toured all over the planet with various artists. I had a huge drum collection at one time and liquidated the whole thing except for my Canopus Drums.
Got a chance to be an endorser and product representative and it's been all Canopus ever since.
I'm currently living in Louisville, Kentucky even though I grew up in The Detroit music scene.
I perform live in my band The Lohden Boys and do recording session work between Louisville and Nashville Tennessee.
I have a personal home studio where I record drum tracks for artists all over the world. I'm also a partner in a private production studio in Nashville Tennessee where we write and produce songs to shop to recording artists.
The quality and sound of my Canopus Drums has actually gotten me work! I'm so thankful for the opportunity that's been given to me.
I'm forever truly grateful. Thank you!
Message to CANOPUS
Snare Drum;
All my Canopus snare drums are a joy to play and give me exactly what I need in any musical situation.
My Zelkova 6.5x14 is one of the most fulfilling snare drums I've ever played for live and studio.
My hammered bronze is also one of my go to favorites. It's fat with a lot of articulation.

Drum Kit;
I've gotten more compliments on my Satin Oil R.F.M. kits than any other drum sets I've ever owned.
Live sound and studio engineers find them very easy to dial in. They sound fat, warm, and resonant with just the right attack.
All you have to do is slide up the faders and go.
They are very satisfying to play.

My R-Type kit is a beast! Super fat big sound with tons of volume out of the toms like thunder! The 14x24 bass drum is the most satisfying bass drum I've ever put my foot to. Big, fat, punchy. My foot can literally do anything I can think of on that kick drum. It's very flat and articulate with a huge loud boom with just the right amount of sustain. I'm talking Thunder at the tip of your toes!
And The R-Type Maple and brass snare drums with die cast hoops are like a shot gun going off with all the crack in the world but yet some how very musical and controlled. I can literally do anything with my hands on these snare drums. They are loud and cut through anything. The R-Type series in general can take any amount of hard hitting I could give them and they just take it and keep giving back.
One of the most incredible drum sets I've ever played. They give me the confidence that I can do anything!