Noam Arturo Guerrier-Freud
Parc X Trio and Razalaz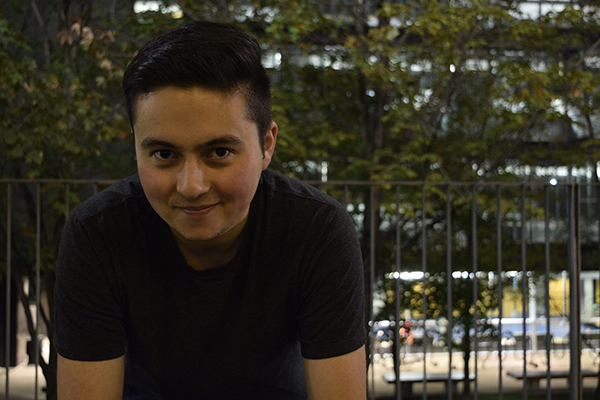 Known by comedians for being the person hanging out with the musicians, drummers, at times, have garnered a reputation for over playing, lacking dynamics, and having little musical sensitivity. However, for drummer Noam Arturo Guerrier-Freud, this affirmation couldn't be further from the truth. Recognized for his strong sense of melody, incessant groove and inventiveness as an improviser, Guerrier-Freud has established himself as an up and coming drummer in his native Montreal, Quebec, Canada. As a child, he grew up listening to South African "Township Jive," Creole Zydeco music and New Orleans second line; all of which have been long lasting influences on Guerrier-Freud's vibrant and authentic sound.
Guerrier-Freud appears frequently as a sideman with many of the city's best young jazz musicians and has recently had the opportunity to perform with local giants Jean-Pierre Zanella and Simon Pagé, as well as the world renowned bassist Dave Holland. He can be found at the centre of the jazz funk group Razalaz, performing both nationally throughout the province of Quebec and internationally at the Festival de Jazz en la Frontera in Ciudad Juarez, Mexico. In April of 2017, Guerrier-Freud joined the Parc X Trio, a contemporary jazz trio, and embarked on a european tour spanning 27 days with dates in France, Germany, Croatia, Bosnia and Herzegovina and the Czech Republic.
Noam Guerrier-Freud proudly endorses Canopus drums.
Message to CANOPUS
For years Canopus drums have been on my radar as strong professional level custom made drums. However, it was only when I got my hands on a set of R.F.M. drums that I realized just how incredible the Canopus sound really is. These drums are perfect for so many different settings; which has made it impossible for me to play on anything else. For example, while I may choose to tune the drums low and punchy or high and open, these drums still conserve their deep resonance and beautiful tone that they are known for. My Canopus drums inspire me to make beautiful music on the daily! Oh and did I mention they look gorgeous as well!
VIDEO