Laia Fortià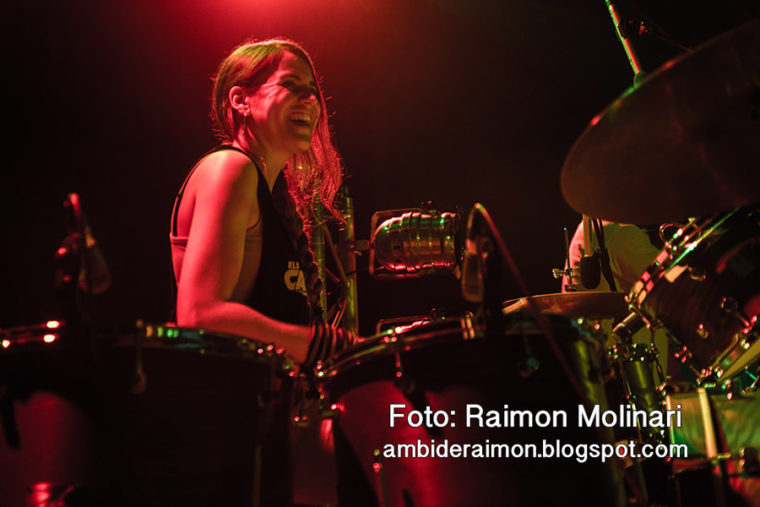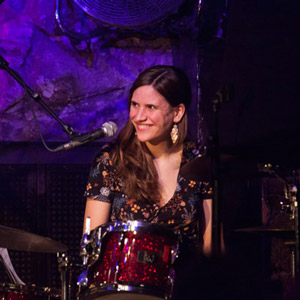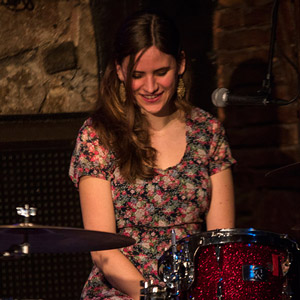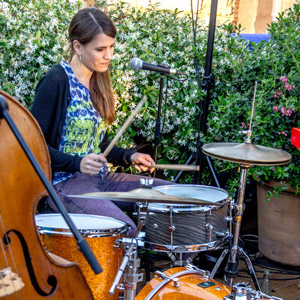 Laia has the Bachelor's Degree in Jazz and Modern Music Drum Performance at Barcelona's Liceu Conservatory of Music, is Graduated in Drums at Barcelona's AULA de Música Moderna i Jazz and she Completed Degree in Musical Education (University of Girona). She studied with profesors like Marc Miralta, Quim Solé, Aldo Caviglia and Ramón Ángel Rey. Has also taken jazz lessons at the Taller de Músics of Barcelona with teachers like Jon Robles and she attended in a Master Class "Teachings On Music" by Mark Guiliana in New York.
Laia is a member of several bands like Laia Fortià Quartet (jazz), Els Catarres (rock/folk), Núria Fergó (pop/flamenco), WOM (jazz/pop), BardagiFortià duo (bossanova), About Nina (jazz), Boleros en Femení (boleros) and has been playing with bands like Mascarpone (funk), Smile fish quartet (jazz), ElectricAntiEs3 (funk/soul), Landana (brazilian music)…she has performed in clubs like Jamboree, Luz de Gas, Apolo, Sant Jordi Club, Tarantos, la Boîte, la Nova jazz cava de Terrassa, Razmatazz, Clavicémbalo, Sunset Jazz of Girona… And has played in different important festivals like GREC, Cruïlla, Canet Rock, Barnasants, Porta Ferrada, Mercat de Música Viva de Vic, Arenal Sound, Acústica de Figueres, Petits Camaleons, Strenes, l'Hora del Jazz, Festival de Jazz de Perelada, Festival de Jazz de Girona, Fira Mediterrània, Telecogresca, Clownia… and local festivals of Gracia, La Mercè in Barcelona, Barraques of Girona, Lleida, Santa Tecla in Tarragona, Sabadell, Les Santes of Mataró, Fêtes de Bayonne or Figueres.
She led and performed Vocal Jam Sessions at Barcelona's Jamboree Club (Tarantos) with Matías Míguez and José Alberto Medina during 2008 and the jazz jam sessions "las chicas también abren jams" with Anna Herrero and Marina Albero.
Recorded the drums in 3 songs in "Rellotge d'Emocions" (2011) the last album of popular catalan singer songwritter Raimon.
Recorded drums in DVD/CD "Paisatges de Tinta" of Els Catarres (2014)
Drummer of Postals Tour (April 2013 – August 2014) . Tour lasted 17 months, including 140 concerts performed with great success in Spain and France, reaching audiences from 2.000 to 50.000 people. Winners of the 2013 ARC's award to the best Catalonia-wide tour and awarded with Five Enderrock awards 2014: Best artist of 2013, Best pop/rock album, Best song, Best song lyrics and Best album cover.
Recorded drums in the album "Big Bang" of Els Catarres (2015).
Drummer of Big Bang Tour (April 2015 – currently touring). Winners of the 2015 ARC's award to the best Catalonia-wide tour and awarded with Three Enderrock awards 2016: Best pop/rock album, Best song lyrics and Best album cover.
Canopus drums Endorser since 2015.
Message to CANOPUS
I really love this drums. The sound is amazing, and it inspires me every time that I play.
You can get a big sound with a lot of dynamics. It is a real versatile kit.
VIDEO