Juan Pastor
Chinchano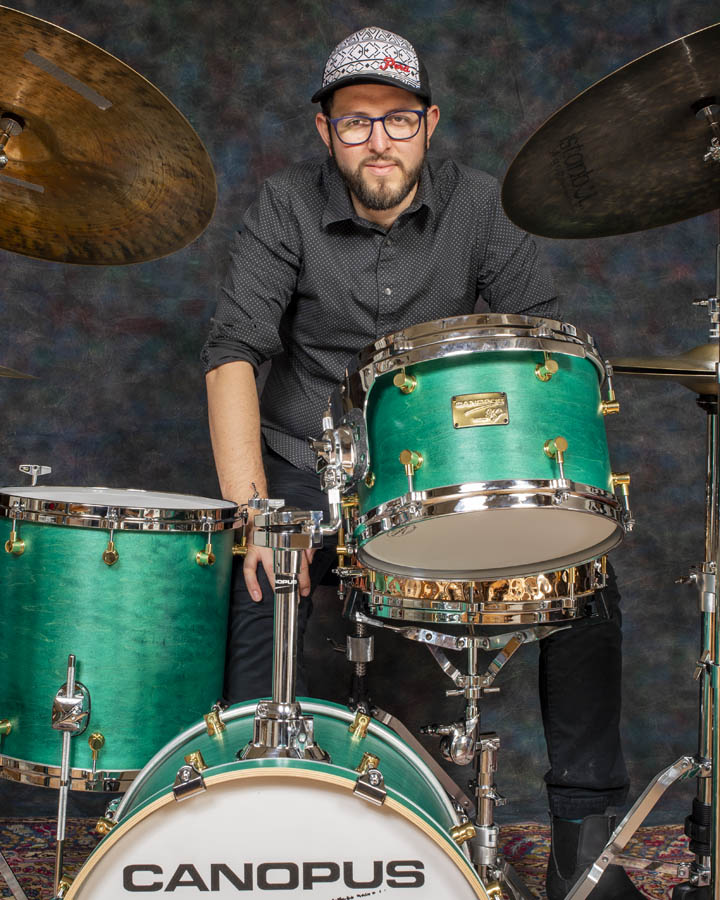 I began studying percussion under the tutelage of Eusebio Sirio "Pititi," master of Afro-Peruvian percussion. At the Concervatorio Nacional de Lima, I studied classical music for five years.
After realizing my interest in jazz, I moved to Chicago to study at Northern Illinois University where I received a Bachelor of Music and was part of the top jazz ensemble under the direction of Ronald Carter. I also studied under Greg Beyer, Rich Holly and Robert Chappell.
In 2013 I received my Masters of Music from DePaul University studying under Dana Hall. During my tenure there, I was a TA in the jazz department under the direction of Bob Lark.
I have played jazz festivals all over the world, in Europe, North Sea Jazz Festival, Poznan – Poland, Made in Chicago Jazz Festival. In the USA, New York , IAJE, Chicago Jazz Fest, Hyde Park Jazz Festival, Elkhart Jazz Festival. In Mexico, JazzUV International Jazz Festival in Xalapa, XIV San Miguel De Allende Jazz & Blues International Festival. In Nicaragua, Nicaraguan Jazz Festival. In Peru, Lima Jazz
Festival, and many others.
In addition, I have had the honor of playing with notable recording artists such as Miguel Zenón, Howard Leavy, Jimmy Heath, Fareed Haque, Patricia Barber, Ryan Cohan, The Chicago Afro Latin Jazz Ensemble CALJE, Marquis Hill, Victor Garcia, and many others.
In 2011, I was commissioned by Elmhurst College to write a piece for the percussion ensemble. The piece, "Tiene Picante," integrates traditional rhythms from Peru with a more traditional percussion flavor.
In 2018 I took the possition of percusion teacher and combo director at La Universidad Católica del Perú. Currently I am an adjunct music faculty member at Benedictine University and a Percussion instructor Merit School of Music.
Chinchano is my own band. A fusion of jazz with Peruvian Rhythms, our first album
was released in 2014. Chinchano has gotten so many great reviews from the Chicago
Tribune, Downbeat, Modern Drummer, All About Jazz, and others.
Our second album "Un Cambio" was released in 2015 and got me nominated to best drummer-percussionist in the magazine modern drummer. The Chicago Tribune's Howard Reich said they have "created a music of considerable textural complexity, but also unmistakable lyrical grace," and he called it "one of the best of the year." Peter Margasak noted that they "more often than not work Afro-Peruvian elements into original tunes that accent top-flight mainstream jazz." "The tunes feature continuously evolving structures and shimmering harmonies fueled by joyous Peruvian grooves not commonly encountered by Northern ears" (Downbeat).