Darrian Douglas
ダリアン・ダグラス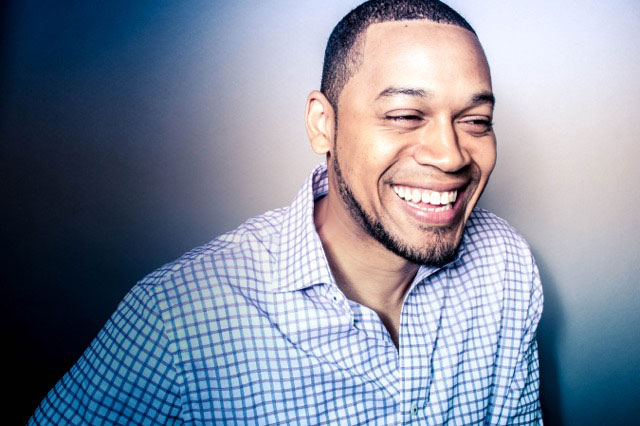 Nationality : USA
Jackson, Mississippi native Darrian Douglas has fashioned a successful music career with jazz groups throughout New Orleans and New York City. At age 11, Darrian began studying music at the Academic and Performing Arts Center under Dr. Perry Combs and several other inspiring music educators, including Alvin Fielder, London Branch and Chad Anderson. These musicians played a huge role in his early development and would also served as his mentors.
In 2008, Darrian moved to New Orleans, Louisiana, where he took over the drum chair in Ellis Marsalis's quartet. He stated, "I love playing with Mr. Marsalis; he allowed me to grow and explore the music without consequence." Darrian continued to play with Ellis until his departure from New Orleans in December 2012.
Darrian is a rising star, drummer, composer, and band leader of The Session, a group comprised of unique characters he shared the bandstand with while playing in Jason Marsalis' vibe quartet.
Darrian has performed in over 30 festivals worldwide and has performed at The Kennedy Center, Herbst Theatre, Saenger Theatre, Aladdin Theater, Snug Harbor, Smoke Jazz Club, and Irvin Mayfield's Jazz Playhouse to name a few.
He has performed with Wynton Marsalis, Victor Goines, Irvin Mayfield, Godwin Louis, Jazzmeia Horn, Joe Temperley, Germaine Bazzle, Jessie McBride, Topsy Chapman, Bria Skonberg and Ellis Marsalis.
Darrian has recorded with Ellis Marsalis (Live at New Orleans Jazz Fest 2011), Greggory Agid (Mystery Blues), The Session (This Is Who We Are), Sam Zeanah Band (self titled), Bria Skonberg (TBA), Christina Perez (self titled), and Regeneration Brass Band (Body and Soul).
In addition to performing, Darrian taught percussion classes at the New Orleans Center for Creative Arts. Performing and teaching are two of Darrian's greatest passions!
Darrian now resides in New York City, where he is currently pursuing his music career.
Message to CANOPUS
The sound and craftsmanship of Canopus drums are unparalleled! These drums are simply unbelievable. I love the consistent sound and quality that I get every time I have the opportunity to play a Canopus drum set. If I had to choose one word to describe these drums it would be impeccable!
VIDEO