Brian Czach
Independent/Studio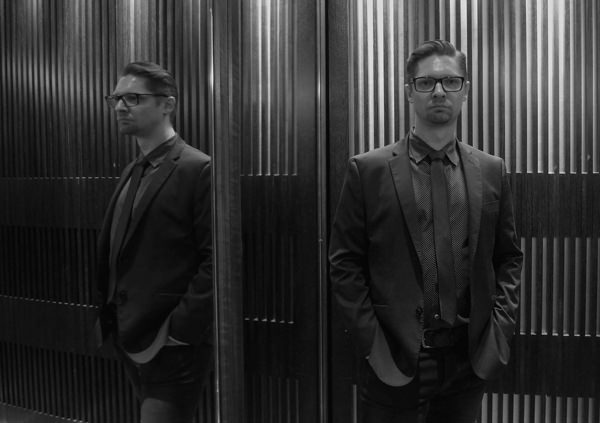 Nashville session drummer Brian Czach (pronounced "Zack") has devoted his life to being as creative and versatile anyone with a pair of sticks could hope to be. Born in Schenectady NY, he has experience playing in every imaginable musical setting, from live shows, film & TV scores, artist sessions, tours, dance bands, and live theater, Brian's musical experience is vastly extensive.
New York
With a BA in percussion performance from Ithaca College ('98), Brian moved to New York City in 2001, where he toured internationally and played nearly every major jazz club in the USA (including Birdland & Blue Note) with Tony DeSare and recorded 3 records (Telarc Records). At this time he was also playing shows around the world with Domenick Allen, Rebecca Pronsky, and many off-Broadway and cabaret style shows in clubs and small theaters in New York City.
Las Vegas
In late 2007, Brian moved to Las Vegas and quickly became a well known "A" list drummer for shows and singers of all kind. Drumming for Clint Holmes, Martin Nievera, Susan Anton, Las Vegas Tenors, among others, led to Brian being asked to write & arrange a show and be music director for Rick Faugno (Jersey Boys) in 2011. Opening at the Las Vegas Hilton, the show "Body and Soul" ran for 8 months before moving to the famed Palms Casino for another 3 months. In late 2012 Brian played the "Winter in Venice" production show of Mannheim Steamroller at the Palazzo where he played everything from a hybrid drum kit to finger cymbals to a toy piano. For the duration of 2013, he drummed and was a show stopping feature for 5 nights/week in "Pin Up" with Playboy Playmate of the Year Claire Sinclair at the Stratosphere, a sexy rockabilly musical show, while subbing in many other shows on the Vegas Strip, including Jersey Boys, The Rat Pack is Back, Coasters/Platters/Marvelettes, and Zowie Bowie. In early 2014 he toured with the Australian Bee Gees Show performing 3 extensive tours in Europe and one 10 week tour of N. America. In 2015 Brian joined up with Nashville based show "You've Got A Friend" which tours around the country performing 30 piece orchestral arrangements of all the classic hits of James Taylor and Carole King.
Nashville
Inspired by Nashville friends Kirsti Manna (#1 hit songwriter) and Bill Warner (producer/ engineer), Brian made the move to Nashville in late 2015 where he continues to work with YGAF. Within less than a year, Brian was already getting called for sessions on Music Row, and is becoming an in demand session/touring drummer for artists of all kind including The Spot Men (Dave Roe & Kenny Vaughan), Rick Monroe, Guthrie Trapp, Patrick Sweany, Dalton Gray, Amelia Eisenhauer Band, Operation: Song, and Brynn Marie. Brian also created and leads a tribute to jazz legend Miles Davis called MILEStones which focuses on the music of the 2 great quintets that Miles led from the 1950's and 60's. Working out of his home studio in Mt. Juliet, TN, Brian provides online recording sessions, drum lessons, songwriting production, arranging, and programming for clients around the world, and the rest has yet to be written…
VIDEO