Armando Luongo
freelance musician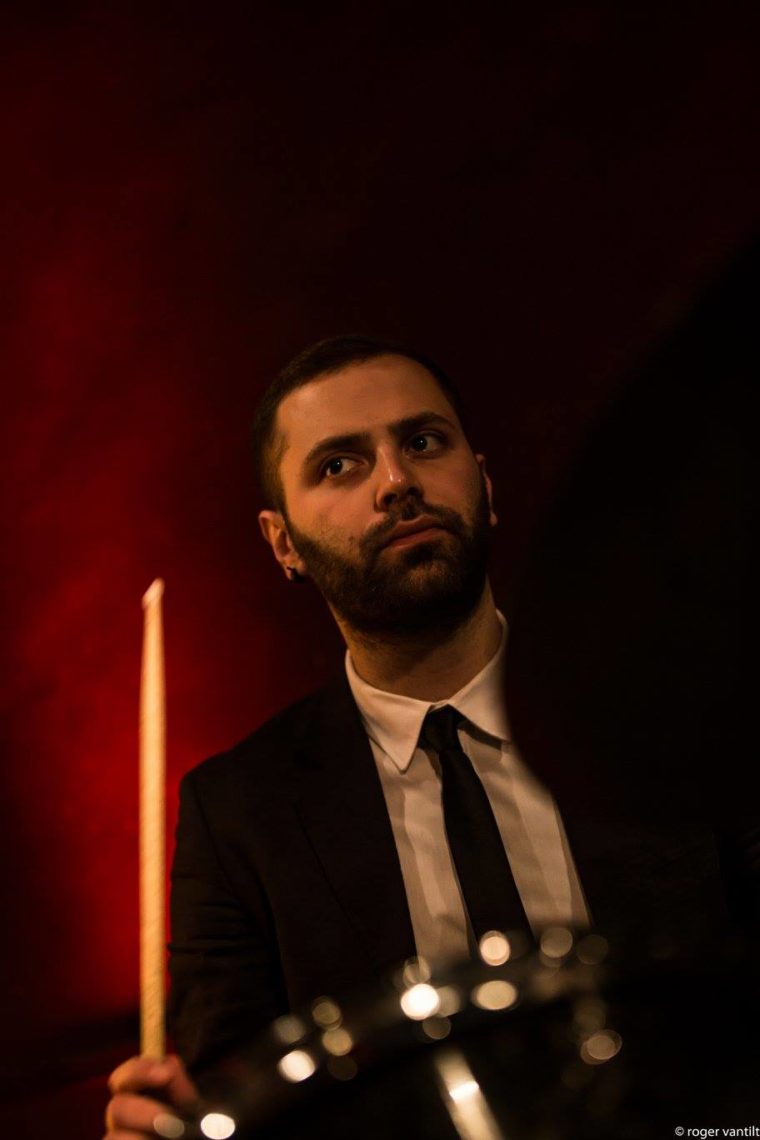 ARMANDO LUONGO is part of the new generation of jazz drummers coming from Italy.
He graduated in classical percussions (2007) at the "G. Martucci" Conservatory of Salerno where He studied with the teacher Carlo Di Blasi, He obtained a Bachelor in Jazz Music (2010) ar the "L. Refice" conservatory of Frosinone and a Master in Jazz Performance at the Koninklijk Conservatorium of Den Haag (Holland) in the 2012. Here He had the chance to study with the Dutch jazz master Eric Ineke, John Ruocco, Joost Patocka and Stefan Kruger.
In 2009 Armando won a scholarship for studying one year at the Conservatoire Royal of Bruxelles (Belgium) where he had the opportunity to study with the famous Belgian drummer Bruno Castellucci and to play with many famous jazz players such as: Bob Mover (USA), Dmitry Baevsky (Russia), Frank Vaganée, Bert Joris, Steve Houben, Phil Abraham (Belgium), John Ruocco (USA), Jean-Louis Rassinfosse (Belgium), Bo Van Der Werf (Belgium), Richard Rousselet (best horn Player at the Monteaux 1971), Jean-Paul Estievenart, Fabian Fiorini ect.
During his career Armando has achieved several awards : Jury prize with CCFM in the contest "Antonio Barezzi Live 2008" (Italy), 1st prize with Ipocontrio (Italy) at the "European Jazz Contest 2009" in Rome, 1st prize with the Unespected 4 at the "Dinant Jazz Night 2010" in Belgium, finalist with Vincent Thekal trio (France) at the "Jazz A Vienne 2011", 2nd prize with Filippo Bianchini Quartet at the "Jimmy Woode European Jazz Award 2012"; where Armando also won the "Best Drums Player Prize".
Armando has been living in Belgium since 2012. In order to improve his knowledge about jazz music He enjoys travelling to new York where He can play with musicians coming from all over the world and He has been having to chance to study with the masters (Kenny Washington, Greg Hutchinson, Ari Hoening, Joe Sanders, Dan Weiss, Justin Faulkner, Jeff Ballard, Mark Turner).
Projects:
CLAUDIO FILIPPINI "Belgian Trio", JOACHIM CAFFONNETTE Quintet (Belgium),FILIPPO BIANCHINI 4et (Italy/Belgium)
WMS (France/Belgium),KARIM BLAL Trio (France), GOD SAVE THE SWING (Belgium),SWINGALICIOUS BIG BAND (Belgium/Holland)
IPOCONTRIO (Italy), MARCO DE GENNARO TRIO (Italy),JEREMY DUMONT New Trio (Belgium), VINCENT THEKAL Trio (France)
Matteo Pastorino Trio (Italy/France)
VIDEO