Pursuing the innermost depths of Sound
Reproduction of "that sound", everyone aspired back in 60's and 70's
The challenge which we are pursuing is the reproduction of "that sound" – the idealised metal snare drum sound that everyone, regardless of whether professional or amateur, aspired to – starting back in the 60's and 70's.
This sound, is something magical – somehow beyond just a simple musical instrument.
It is still universally loved and revered as a marvellous sound that can blend into any musical genre or situation smoothly – live performance, recording, rock, jazz, blues, pop and more.
Revealing and recreating the truth of "that aluminum alloy"
Even though it is an aluminum alloy, the innermost details of the manufacture and production of these drums have long been shrouded in mystery and rumours.
Various manufacturers and drummers have tried to reproduce the sound – but, thus far, none have truly succeeded.
Canopus has begun a project that attempts, by peeling the layers of mystery from that drum one by one, to reveal and recreate the truth of "that sound".
ROF PROJECT #2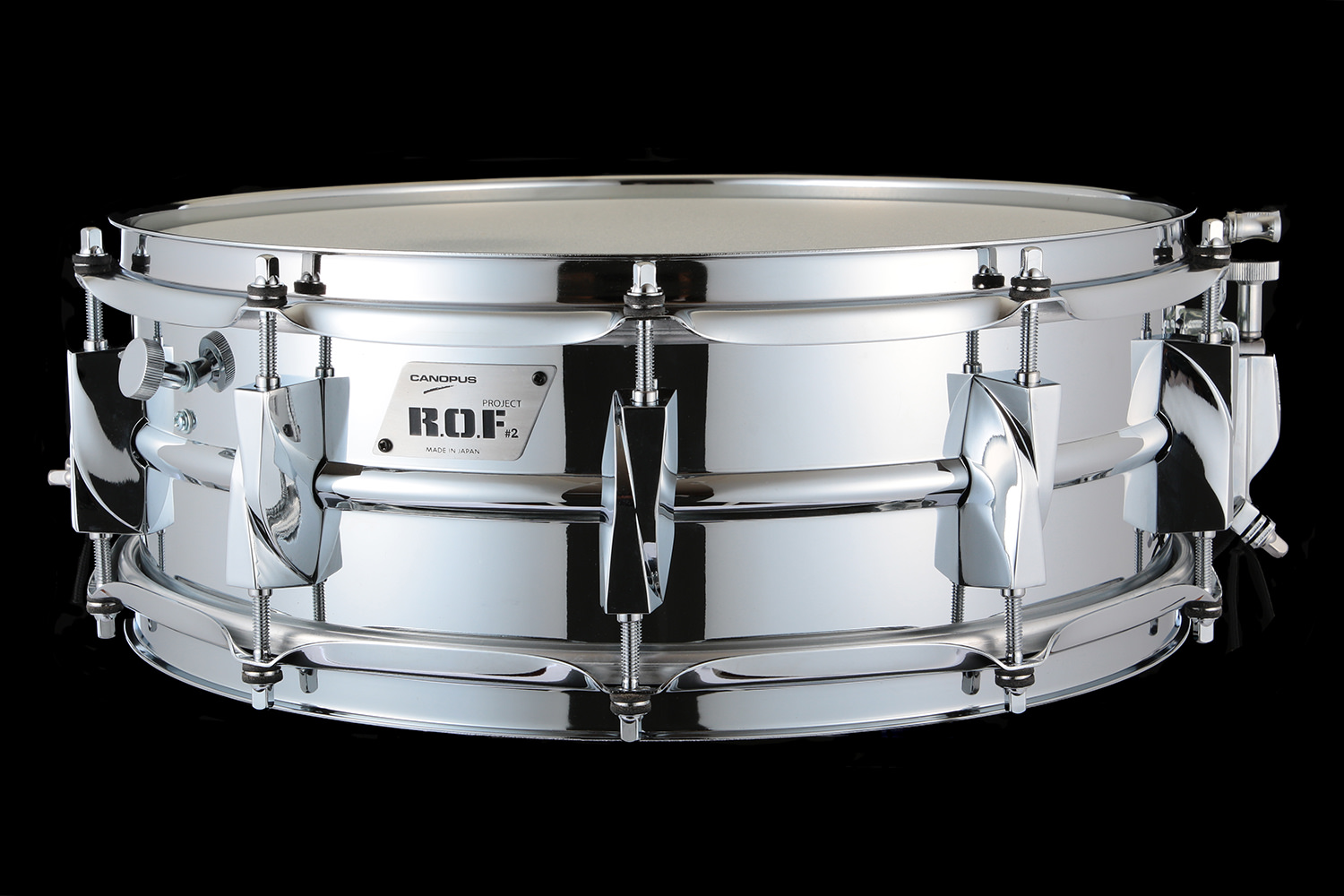 ROF-1450V2
SIZE

14″x5″

SHELL

Aluminum Alloy 1mm w/Chrome Plate

HOOP

Steel 1.6mm / 10Hole

SNARE WIRE

Vintage Snare Wire
[CPSL-14NP]

INNER MUFFLER

CIM-10

Limited Quantity
ROF PROJECT #1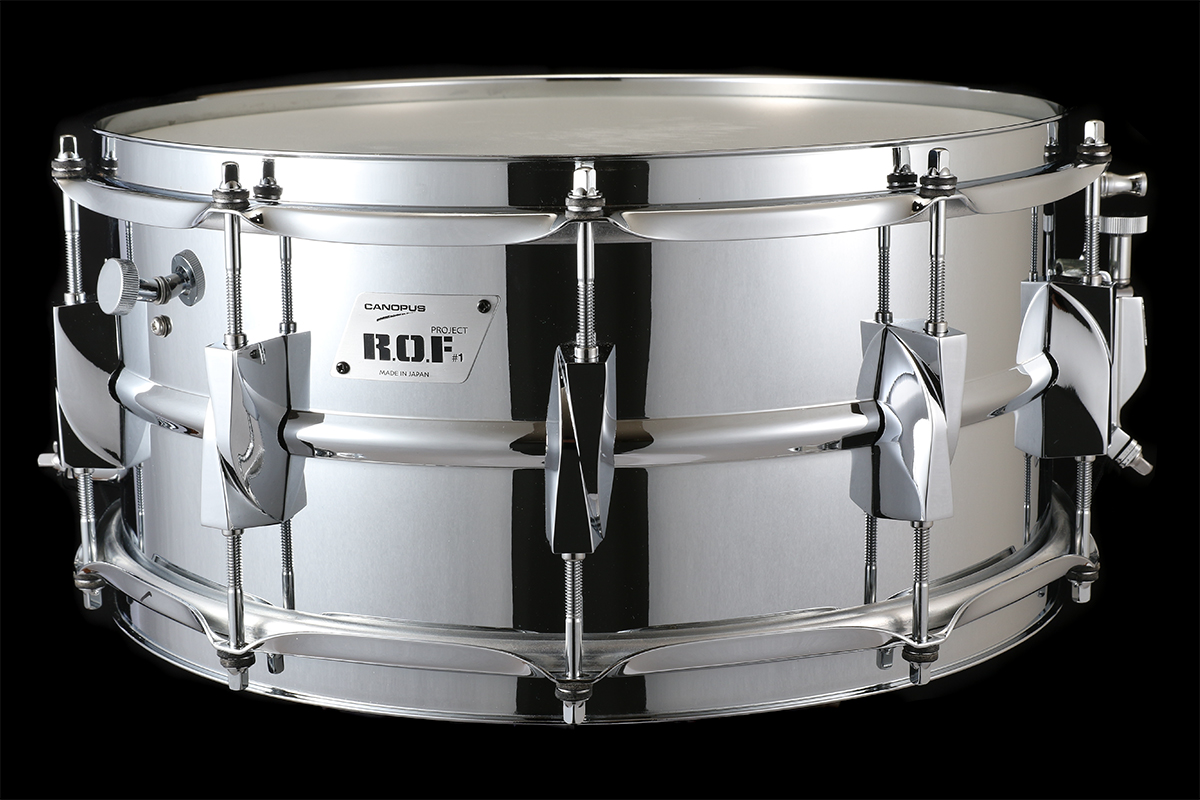 ROF-1465V1
SIZE

14″x6.5″

SHELL

Aluminum Alloy 1mm w/Chrome Plate

HOOP

Steel 1.6mm / 10Hole

SNARE WIRE

Vintage Snare Wire
[CPSL-14NP]

INNER MUFFLER

CIM-10

Limited Quantity